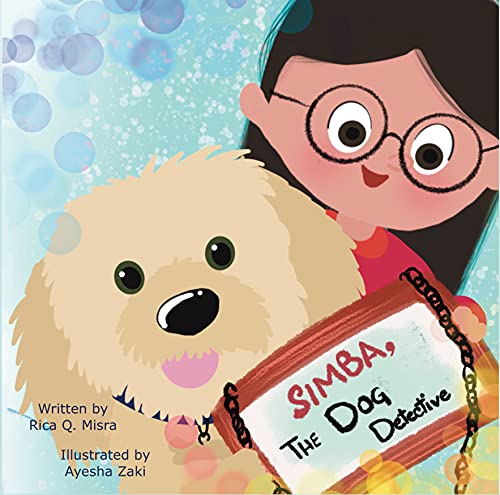 Simba, the Dog Detective by Rica Misra
Simba, the Dog Detective is a delightful story of six-year-old girl Shyla and her adorable dog Simba. Shyla is very excited about her school project, and she expected a gold star for that. Shyla picks one beautiful pink leaf and pastes properly with glue on paper. She wanted to show her project to her family, but the project went missing. Big brother said I think Simba ate your project. Shyla is in tears, and now it's Simba's turn to prove himself innocent and find the missing project for Shyla.
Join Simba on his journey of solving this mystery and proves that the dog has a keen sense of smell.
I am sure children will love this beautifully illustrated book that says anything is possible with belief, and pets are just adorable, and they need only our love and care.
Perfect for 3+
This book is available on Amazon.