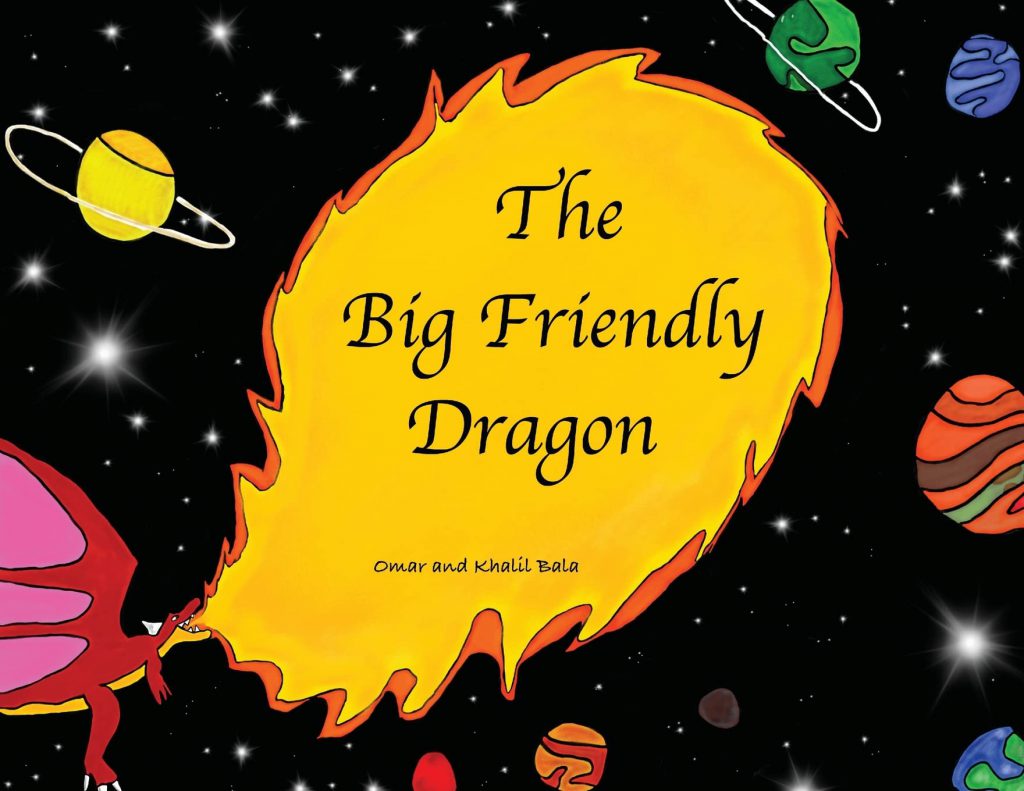 The Big Friendly Dragon by Omar and Khalil Bala
This cute and imaginative story reminds us of the importance of accepting each other's differences, and takes us into the world of Bradley, a friendly dragon.
Bradley is the big, red dragon but friendly as a goat who lives in a town.
The people get scared whenever he throws fire from his mouth or flies over the town, so they want him to leave.
He feels lonely and wants to help people with lit fires or chop firewood.
Until one day, the sun vanished from the sky, and town people asked Bradley for help.
Now it's good to read how Bradley became the most popular dragon in town, and people learn that he is kind-hearted, helpful and not scary.
This colorful picture book is full of hand-drawn illustrations and is a great way to explore children's minds. This cute and sweet story is very relatable for anyone and teaches that we should never judge someone just because of how they look or based on our assumptions.
I'm amazed to see the imagination and creativity of Khalil that makes this book a more magical and enjoyable learning journey for kids.
Perfect for 2+
Grab your copy from Amazon.