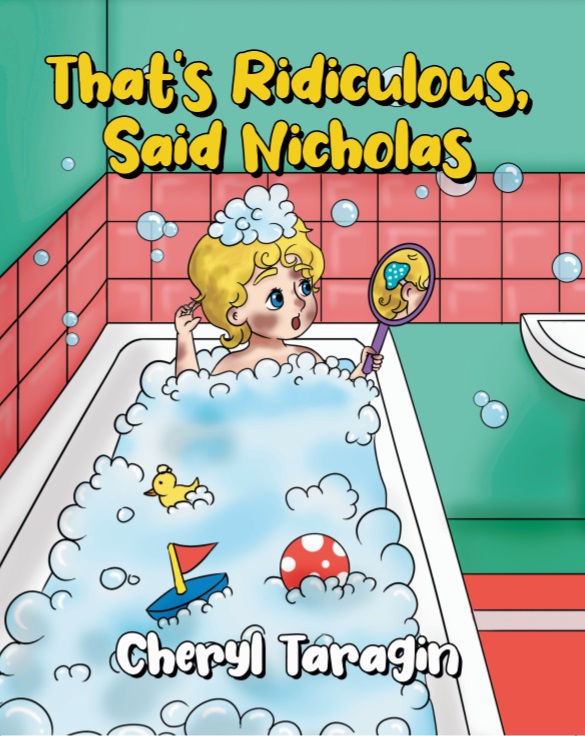 That's Ridiculous, Said Nicholas by Cheryl Taragin
That's Ridiculous, Said Nicholas by Cheryl Taragin
That's Ridiculous, Said Nicholas is a charming children's book that shows how positive feedback and good common sense help build healthy self-esteem in children.
When Nicholas Jon Paul Martin William Annabelle Tydings was born, his parents were so happy, soon their happiness was gone because as Nicholas grew up, they received so many complaints about his bad behavior. Nicholas wasn't a bad boy, but he has his opinion. Even he doesn't like his long name, and that Annabelle part sounds girlish, he said.
He wants to be treated like a sensible child, but people often tell him things that he knows cannot be true, like don't make faces, your face freezes like that, or you broke this mirror, it will bring seven years of bad luck, then he always said, That's Ridiculous.
Follow this funny yet humorous story of Nicholas that teaches children that: It is okay to be confident, but always remember to be humble.
With the help of his parents, Nicholas learns to be kind and that he can do anything if he puts his mind to it. This book focuses on how to handle those kids who are strong-minded and a little outspoken and how we can direct them in the right direction so they will be more focused and productive.
Perfect for 5+
Grab your copy from Amazon.