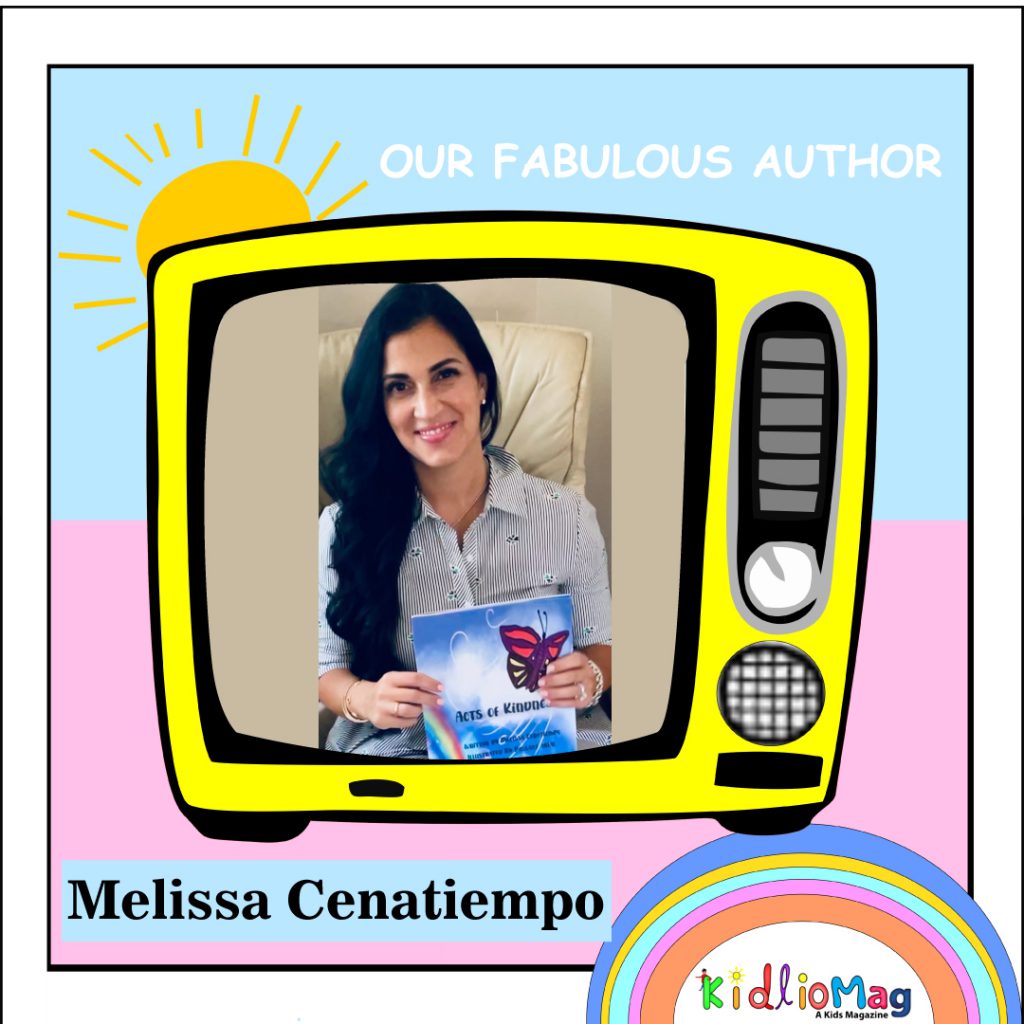 Q:  First tell us something about yourself? 
I am a mom to four beautiful children whom I adore and live for!  I love to cook and I especially love to eat!  I've been a vegetarian since I was 17 years old, though I do cook meat for my family.  I enjoy getting outdoors for a walk, jog or hike, while taking in the beauty of nature.  I am originally from New York, but now live in California.  I have a Master's Degree in Elementary and Special Education.

Q: How and when did your journey start as a writer? 
I've always enjoyed writing.  Growing up I was always very reserved and kept my feelings mostly to myself.  I kept a journal and used writing as an expressive outlet.  As a student, when it was time to sit down and write a paper for class, the words always flowed with ease.  I remember when I was in college, on the last day of class, the professor approached me and shared that my papers were always her favorite to read.  She told me she would save my writing for last and savor reading as she sat down with a cup of coffee.  I will always remember and feel inspired by her kind words.  

Q: When did you write your first story? Is it published or not?
  As a teacher and mother, I would read picture books daily.  I love how a good picture book can captivate, engage, and open the door to further discussion.  A few years back my oldest son was going through some struggles at school.  We sat down together and wrote a story about what he was going through.  We titled it, "The Sad Boy." That really opened my eyes to the impact of telling one's story.  I decided to start writing more stories for children to teach and inspire.  

Q: Tell us something more about your books?
 I've published my first picture book, "Acts of Kindness," through Amazon.  It tells about how one act of kindness can come full circle, shining light for everyone along the way.  I chose to publish this story first as I felt it was my most important message to share. Children are exposed to so much these days. I wanted to send the message that they can make an impactful difference by simply being kind. Everyone has kindness to give. We truly have the power to change the world with simple acts of kindness.  Imagine if we lived in a world where everyone was kind! I am working on releasing my next picture book, "Little Brother for Sale," by the holidays!

Q: Why do you choose kids as your reader ? is there any specific reason?
Children are my life! They are the future, and their future is determined by the foundation that we lay as the adults in their lives today.  I myself am child at heart, and I hope to remain this way!

Q: How did these stories and characters come to your mind?
I wrote this story a few years ago.  I don't know if I had just begun paying attention more, but it seemed like the adults of the world were forgetting the value of kindness. I felt sad for our children to grow up in a world where it was ok to be unkind.  I wrote Acts of Kindness to remind young readers of the profound power of kindness.

Q: Do you want to leave any message for your readers?
Always remember to shine as brightly as you can.  Your light may brighten someone else's darkness!