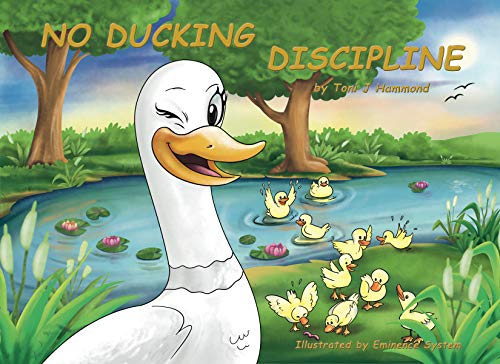 Book Review
No Ducking Discipline by Toni J Hammond
Not only do humans discipline their children, but animals also do the same, watch how ducks discipline their ducklings into this adorable picture book.
We generally saw so many videos of Ducklings following their mother and even in a one-line with so much discipline. So it's interesting to know how a mother duck trains her ducklings to follow the rules and directions of their way of life.
Join mother duck and ducklings on their learning journey exploring nature.
No Ducking Discipline is a wordless picture book that teaches children to learn the importance of listening to elders, following the rules, and many more things along the way.
This colorful picture book is full of beautiful illustrations and a great way to explore children's minds.
Wordless picture books are a great source of imagination and allow children to form their own stories based on the illustrations. So I highly recommend this book for Preschool and Kindergarten kids.
Perfect for 0+
Grab your copy from Amazon.