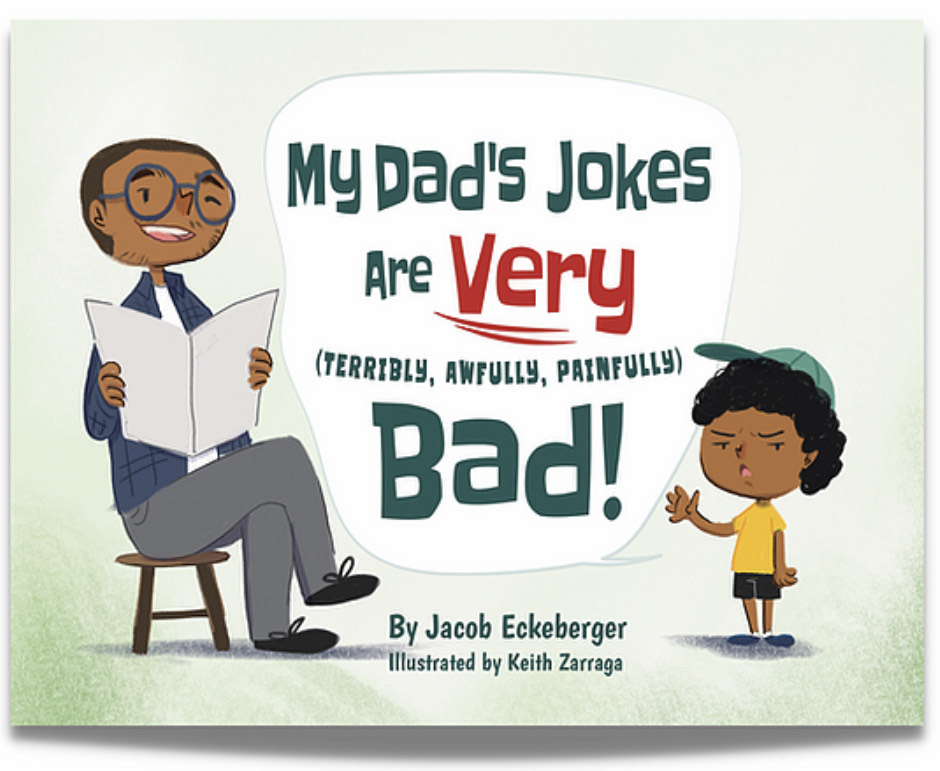 BOOK REVIEW
My Dad's Jokes are Very (Terribly, Awfully, Painfully) Bad! by Jacob Eckeberger
Who has the worst jokes of all? Dads.
A son's relationship with his Dad is extra special, and this book bestows it because I also have that kind of son-dad duo at home, they're like tom and jerry, who can't live without each other and can't even live with each other.
This book follows a dad and son duo, where the son tells us that his Dad is the king of bad jokes. He is always ready with some new jokes, and if we laugh, he thinks we are a fan of his jokes.
Although he is good, I love him, but his jokes are intolerable.
A genuinely funny book takes you on a laughing roller-coaster ride and has some funny and humorous dad's jokes that make you laugh uncontrollably. This book is a way to celebrate this special relationship between dads and kids, So try not to laugh at their terrible, awful, painful jokes. Otherwise, he will never stop.
This book is perfect for lots of laughs and fun with your children.

Perfect for 3+
This book is available on Amazon.