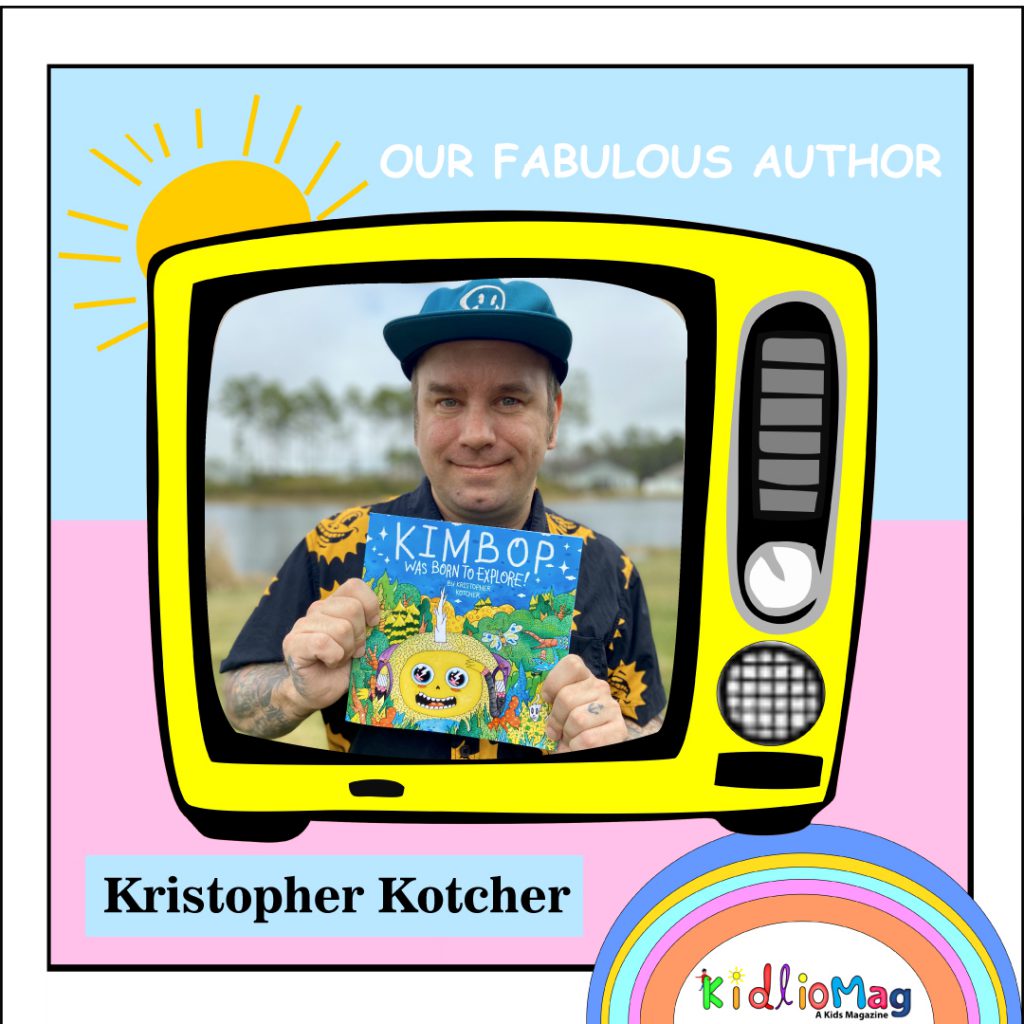 Q:  First tell us something about yourself?
 I'm a mural/street artist and illustrator from Austin, Texas but currently based in Kuala Lumpur, Malaysia. I'm known by Frenemy for my mural and illustration work. My work is really character driven and highly influenced from cartoons and children's illustration. 

Q: How and when did your journey start as a writer?
 Kimbop Was Born To Explore! Is actually my first book. I have done illustration for years. Writing and illustrating kids books has been something I have wanted to do for a very long time now and I finally took the leap with the help of my good friend Anne-Frances Watson. I came up with the story and wrote it and then she helped me to polish it up and was an amazing help in taking the writing to the next level. We are already collaboratively working on a few more books. 

Q: When did you write your first story? Is it published or not? 

Kimbop Was Born to Explore! Is my first story and it just got published. It's available on Amazon.com and Ingram Spark. 

Q: Tell us something more about your books? 

My book is about Kimbop a little monster who loves to explore the world. We follow Kimbop on a fun adventure exploring both the real world and a world of imagination. I tried to make each illustration packed with details many that go along with the story so each time you give the book a new read kids can find something new and maybe see the story in a new way. 

Q: Why do you choose kids as your reader ?

 is there any specific reason? As a kid Children's books had a huge impact on me. I started drawing when I was a kid by checking out my favorite books from the library and then trying to copy their illustrations. Books like Where the wild things are, all the Dr. Seuss books, and Shel Silverstein as well. Those books shaped me as an artist and I hope with my books I can inspire young kids in a similar way. I want to spark that excitement to get creative and draw and write the same way my favorite books did that for me. That would be the biggest accomplishment for me. The same goes with my murals. I want to inspire kids to think creatively. 

Q: How did these stories and characters come to your mind? 

I spent a lot of time as a child outside playing and imagining. I think that is something that might be getting lost some now a days with video games and tv. I wanted to write and illustrate a book that would inspire little kids to get outside and do the same but without being preachy about it. In the story Kimbop loves video games but always takes time out of the day to go have some adventure. A balance between the two. Character design is one of my biggest passions as an illustrator and mural artist. So the story is full of funny character that Kimbop meets. I'm not even sure where the ideas come from. I just love to constantly push my imagination and create brand new characters. 

Q: Do you want to leave any message for your readers? 

When we are kids we are always drawing and imagining. A lot of times the older we get we lose that part of us. If you can hold onto that part of you and never let go. Imagination is one of the greatest gifts we have as human beings. So keep Imagining forever.  "The older we get the less we use our imaginations, so let's never grow up!" 
All Social Media @FrenemyLife