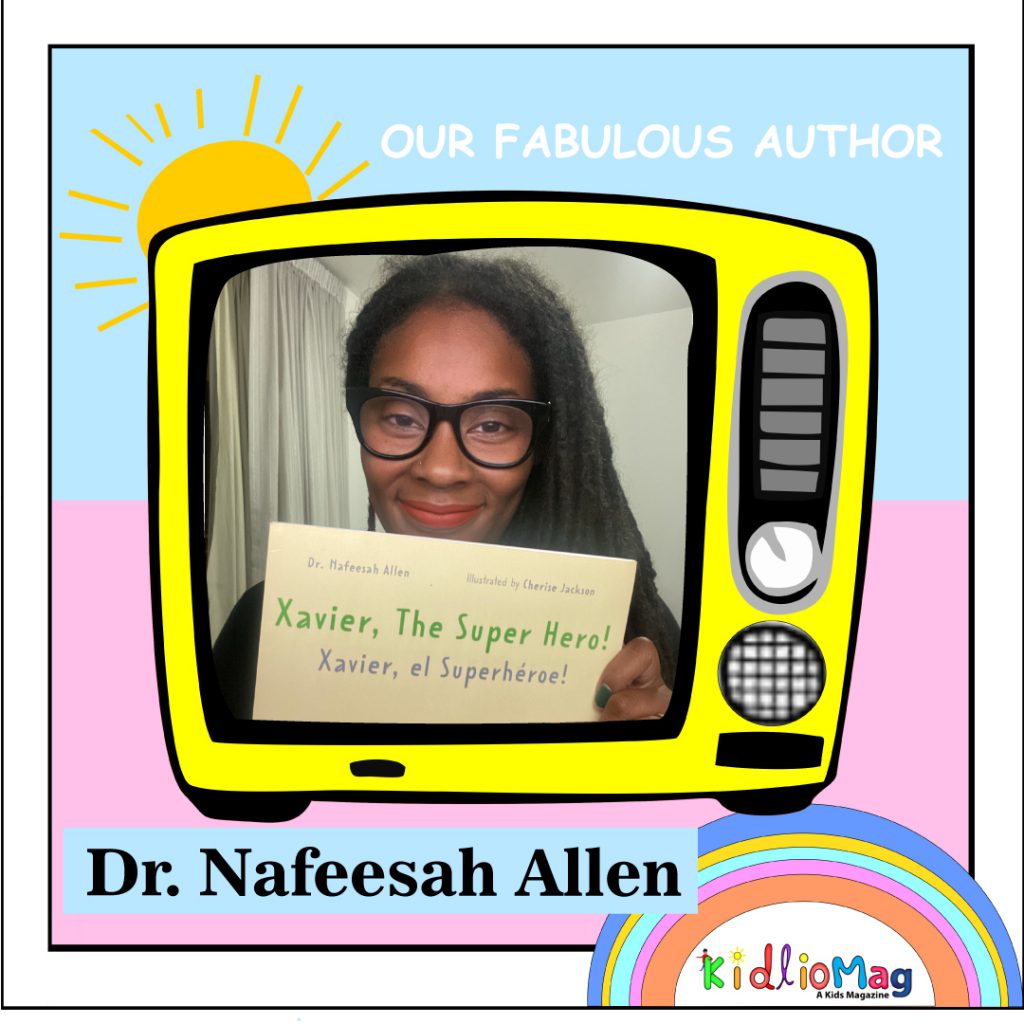 Q: First tell us something about yourself?
I am a migration scholar and professional writer who loves to travel. I have lived on 5 continents! I've been traveling since I was 13 years old and really love being a global nomad. Now that I have two kids of my own, I want to make it easier for them to realize that travel is normal.

Q: How and when did your journey start as a writer?
When I was a child in New Jersey, I'd always apply for essay contests and win. I had teachers who encouraged me to keep it up and before I knew it I was writing for literary magazines. Over time, I started my own magazine and worked at a famous one, "The Fader," with people who really taught me how to be a professional. Eventually, I got my PhD and started writing more historical and ethnographic books. I started writing children's books recently after having my own kids.

Q: When did you write your first story? Is it published or not?
I can't remember my first story. And I'm sure it is probably in my mom's basement – definitely not published!

Q: Tell us something more about your books?
My children's books are bilingual books that rhyme in both languages. The stories are empowering and creative. They showcase kids of color in the lead, too. This combination is hard to find. I wrote them because my own kids needed to have books to help them learn and grow. They speak English, Spanish, and Portuguese, and it was rare to find bilingual books with Black kids. So, I wrote them…

Q: Why do you choose kids as your reader ? is there any specific reason?
I write for adults too – mainly for academic journals and magazines. But, these bilingual children's books are important to me because I know that there are so many Black and Brown children who speak multiple languages or who live in households where multiple languages are commonly spoken. Even more kids are in classrooms where they are learning a second language. But the books available don't show kids like them in different language spaces. It's also important for diversity, generally, for children to normalize seeing multilingualism on display among people of all colors and shades. Last, parents and grandparents can read along with kids who are learning a new language and bond with them – this is why I chose children for this book collection.

Q: How did these stories and characters come to your mind?
Many people think this story came to mind during the pandemic when vaccines and shots were common. But I started working on this story back in 2020. I realized that children all over the world have to go to doctors for many months to get shots and they are all – universally – afraid of the experience. So, I wanted to write a story that could happen anywhere in the world and still feel relatable to the child reading it every night.
Q: Do you want to leave any message for your readers?
I hope that both "Xavier, the Superhero!" and "Xiomara, the Superhero!" are read by kids and families all over the world. They are available on Amazon and KDP in an English/Spanish version and English/Continental Portuguese. Whether as a way to connect with family members, learn a new language, or take on bold new challenges, I hope these characters let readers know that they can always overcome their fears.