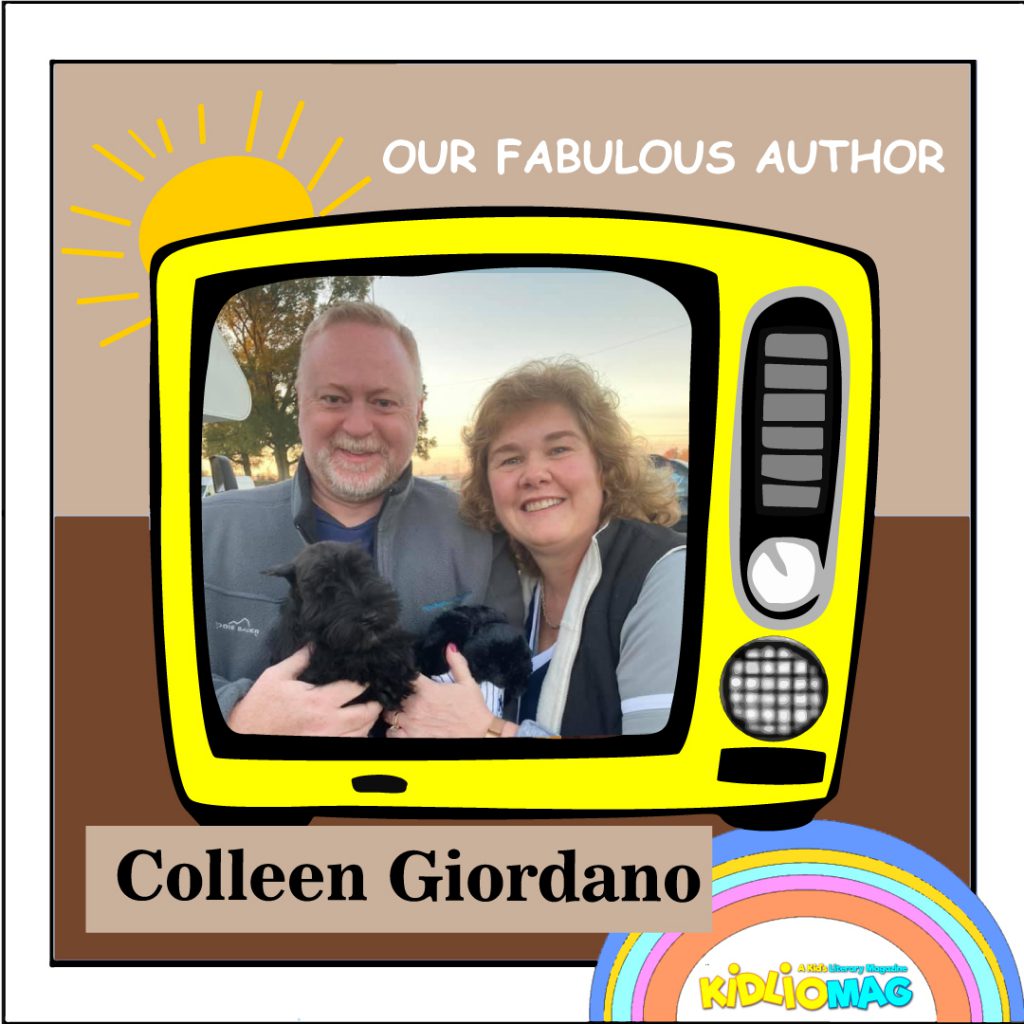 Q: First tell us something about yourself.
Hello! I am Mrs. Colleen Giordano. I am a Math Resource Teacher. This is my thirty – first year teaching in Fort Lee, New Jersey. One goal I have is to instill a love of learning in my students by creating a happy, safe, and pleasant atmosphere in my classroom. I try to teach Math in fun and engaging ways through games, music and silly stories.  I also strive to teach my students the importance of kindness and teamwork while building their confidence.  
With the encouragement from my colleagues, students, and family, I have recently written a children's book, entitled It's About Time! I wanted to write a story that would reflect my love for teaching math, while conveying the importance of being kind to others.
My husband Michael and I recently celebrated our twenty-fifth wedding anniversary and enjoy watching Yankee baseball and traveling.   You might find me baking, spending time with my friends or playing with my mini-schnauzer Jeter when I am not teaching. 
Q: How and when did your journey start as a writer?
I would consider myself a Math Teacher who can tell a good, silly story more than a writer. I did not intend to write this story; I always told it. My colleagues and students loved it so much, they video taped me telling the story. I then transcribed the story from the video. The encouragement and help I received from my husband and colleagues, enabled me to complete the process to write and publish the book.
Q: When did you write your first story? Is it published or not?
I started telling my story about 8 years ago. With the encouragement and help of my family and colleagues I recently finished the book and it was published May of 2022.
Q: Tell us something more about your books?
I wanted to be able to teach my students how to tell time but incorporate the importance of compromising in a friendship. As much as I Iove teaching math, I also strive to teach the importance of being kind to others. I wanted my book to reflect my personal goals of being kind to others while learning how to tell time.
Q: How did these stories and characters come to your mind?
The Little and Big Hands are needed to tell time on an analog clock. The colors reflect a traffic light. The Little Hand is green to remind children that the little hand will GO first when telling time on an analog clock. The Big Hand is red to remind children the big hand goes second and needs to stop when counting by 5's
I also adored my grandmother. She always knew how to cheer me up and we loved to eat chocolate together. I am most proud of having her as a character in my book.
Q: Do you want to leave any message for your readers?
I would like my readers to know that learning Math should be fun! Although I love teaching math in fun and creative ways, I also stress the value of being kind and compromising daily to my students.