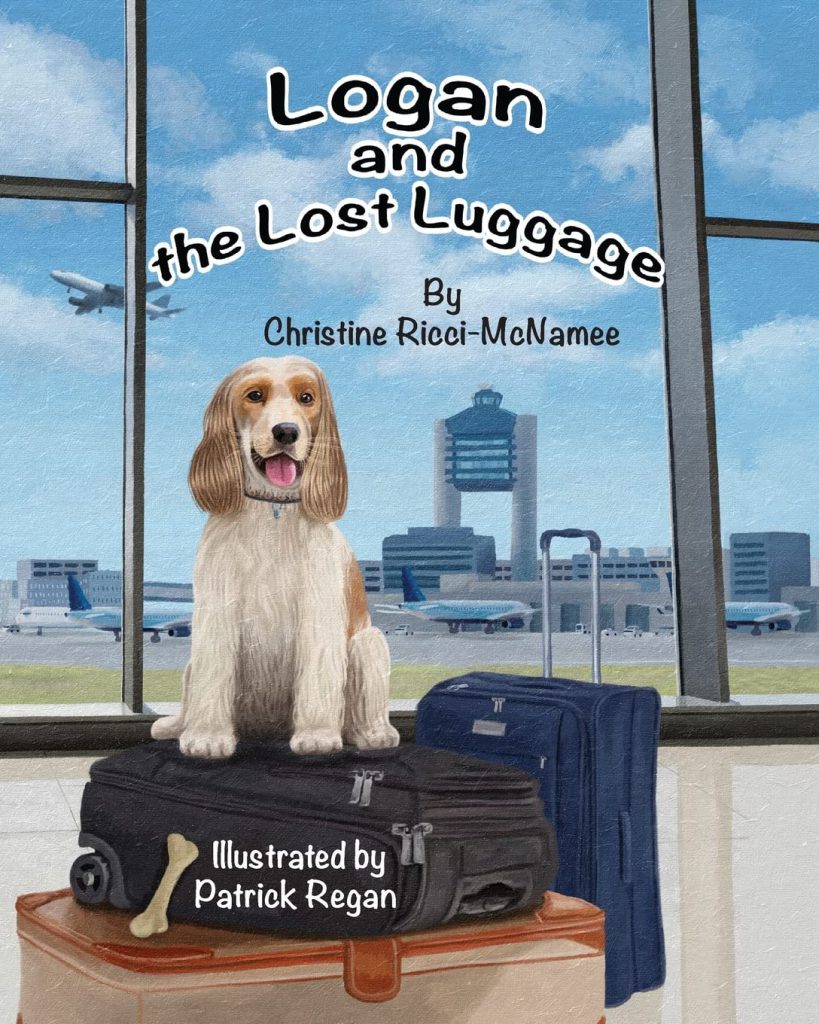 Logan and the Lost Luggage by Christine Ricci-McNamee
Logan and the Lost Luggage is a delightful story of travel and friendship that gives children a beautiful message of staying imaginative and strong during difficult times.
Logan is a two-year-old cocker spaniel who loves play with toys and chase squirrels. He has a magical bone that possesses some special powers. Logan was excited about his trip to Florida with his family, but when they landed in Florida at the airport, he saw that his parents were worried about their luggage.
Follow Logan on his adventurous journey to different countries around the world on a quest to find the lost luggage of his family with the help of his magical bone and other animal friends he meets along the way.
This book has captivating illustrations that take children on a journey to beautiful places like London, Paris, Mexico and many more.
This story teaches children about other diverse countries and nationalities who can all work together in unity, harmony, and friendship for a common goal.
Perfect for 3+
Grab your copy from Amazon.