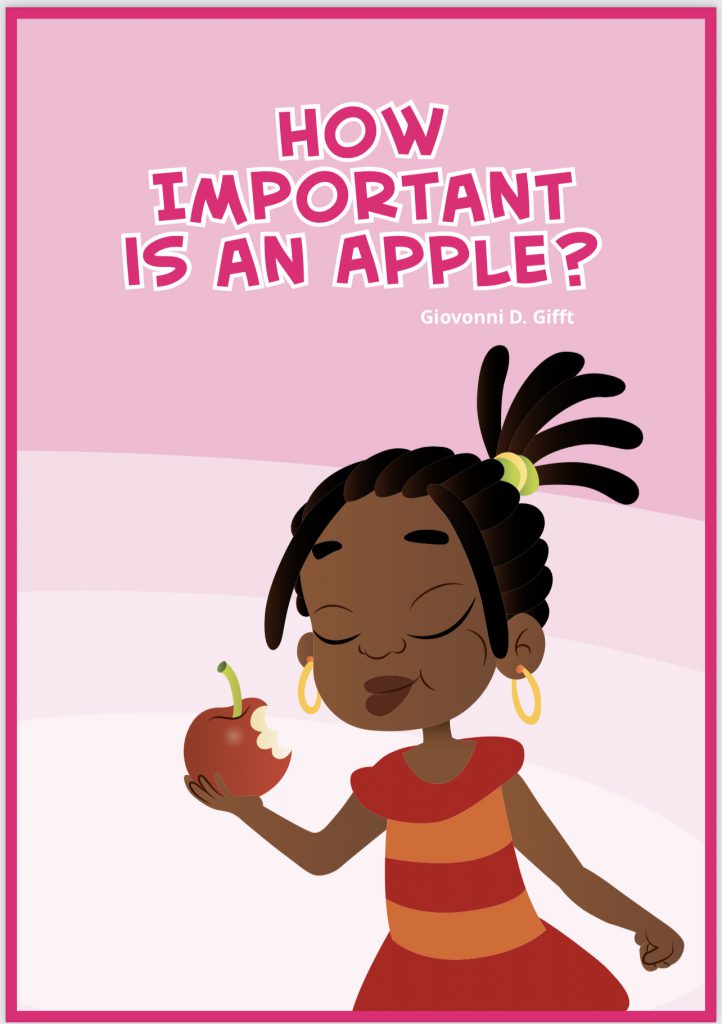 How important is an apple? by Giovonni Gifft
"An Apple a Day Keeps the Doctor Away."
How important is an apple? is a charming book that explains the benefits of eating apples in detail. Children get to know more about this incredibly nutritious fruit that is rich in fiber, antioxidants and offers multiple health benefits.
A young girl Cortland played with her friend Gala under a tree, when an apple fell and hit her head. Gala picked up the apple and instantly ate it. She told Cortland that apples are her favorite fruit. Then Cartland asked her mom to buy some apples for her.
Follow Cortland, who explores the fruit market with her mother and learns more about the different kinds of apples and the nutritional values they hold.
This book encourages kids to eat healthy and nutritious fruits in a fun manner.
Perfect for 3+
Available on Amazon.