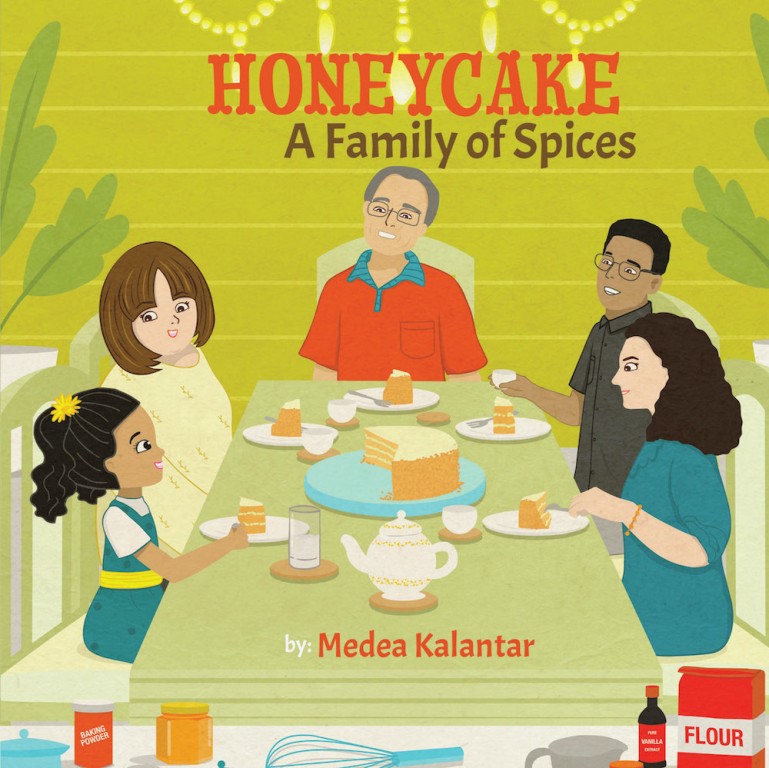 Honeycake: A Family Of Spices By Medea Kalantar

This book is an incredible read with a strong message of diversity and inclusion for children and as well as for adults. I love the idea of this story that introduces children to a diverse, multi-cultural family that is full of love.
Nala goes to visit her grandma, and her grandmother teaches her how to bake a honey cake.  While baking a cake, she represents every family member by a spice name because of their different cultural and regional background and explains why she calls her grandchildren "Honeycakes."
The cover of the book is also very amazing and gives us a message that "A family that eats together stays together." The Illustrations are very vibrant and colorful too. which makes this book a joyful read.
I recommend this book to all children so that they can understand the beauty of different cultures and the importance of family. A recipe and step-by-step instructions on how to bake your own delicious batch of honey cake is the added advantage in this book.

Perfect for 3+
This book is available on Amazon.