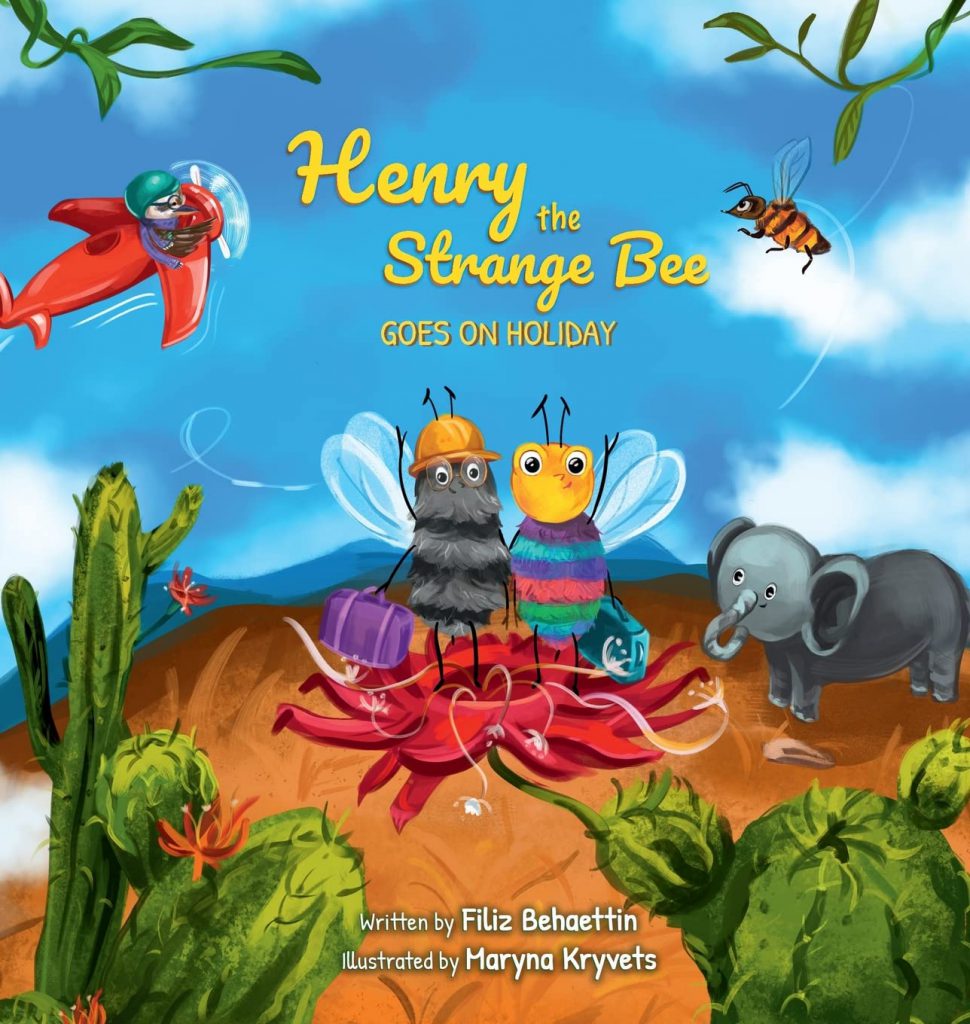 Henry the Strange Bee Goes on Holiday by Filiz Behaettin
Henry the Strange Bee Goes on Holiday teaches children to love and appreciate each other because everyone is unique and special in their own way. It is the third book in the 'Henry the Strange Bee' series and takes children into the jungle of Africa where you will meet so many animals that teach children the true meaning of friendship.
Henry and Mr. Fuzzy Grumpy are excited about their first African holiday with Mr. Kangaroo. They meet some interesting-looking animals like elephants, giraffes, and lions which they have never seen in the Australian jungle.
At first, they thought they were monsters, but then Bella, the bee, introduced them, and in the end, they all became friends.
Henry the Strange Bee Goes on Holiday is a delightful story that teaches children to be kind and explains that we should never judge someone just because of how they look. Illustrations are vibrant and colorful pages filled with adorable animal characters make this book an incredible learning journey for kids.
Perfect for 3+
Grab your copy from Amazon.