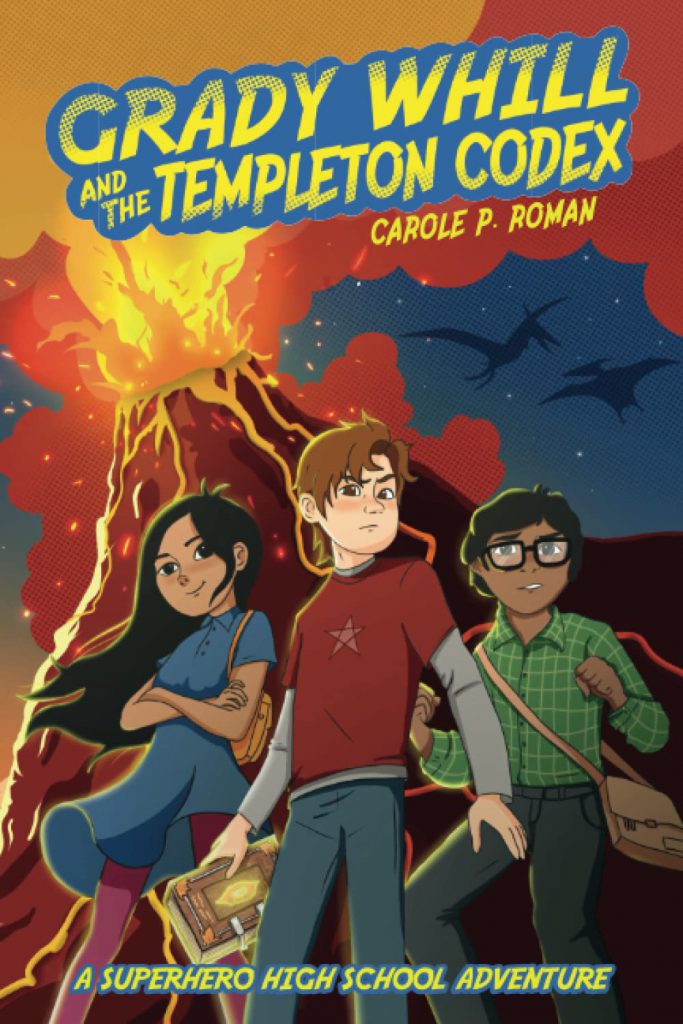 Grady Whill and the Templeton Codex by Carole P. Roman
A well-crafted adventurous middle-grade fantasy book about friendship, everyday school realities, especially from the eyes of those kids who find it difficult to fit in. This book might help them believe that they are capable enough to conquer this world.
Two young boys and one free-spirited girl are in a race to join a mysterious superhero high school to discover their magical abilities. This book has all the possible elements to keep you entertained till the end.
Grady Whill has asthma and nothing is special about him and his Indian American friend Aarush also has a spectrum.
Join Grady Whill, Aarush, and Pari on their adventurous journey to join Templeton Academy, how their friendship grows over the years, and how they face their bullies together.
The captivating book cover is enough to grab the attention of readers who love superhero books. This action packed superhero book teaches children to keep courage and faith in themselves and highlights the importance of friendship.
Perfect for 8+
Grab your copy from Amazon.