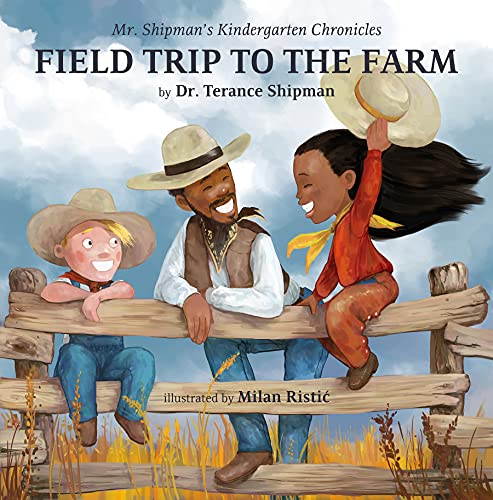 Mr. Shipman's Kindergarten Chronicles Field Trip to the Farm by Terance Shipman
Field Trip to the Farm is an enjoyable journey of the curiosity and thrill of the children on their field trip to Ramsey farm.
In this book, Mr. Shipman gives his class a tour of the Ramsey farms, where children meet so many farm animals like cows, pigs, chickens and explore so much more about different fruits and vegetables that grow on the farms.
DeWayne, a little boy, is excited about his field trip to the Ramsey farms, then his sister, Banicia, tells her story about her field trip to the farms with Mr. Shipman.
Join Mr. Shipman's class to know how much fun children have on the farms, from chicken train to pig race, cornfield maze to apple orchards, and a lot more.
The illustrations are so colorful and help children to learn about farm animals and food. The educational story teaches about love, kindness, caring, friendship, teamwork, and spreading awareness about farm animals. I'm sure children will love this book and read it again and again.
Perfect for 2+
Grab your copy from Amazon.