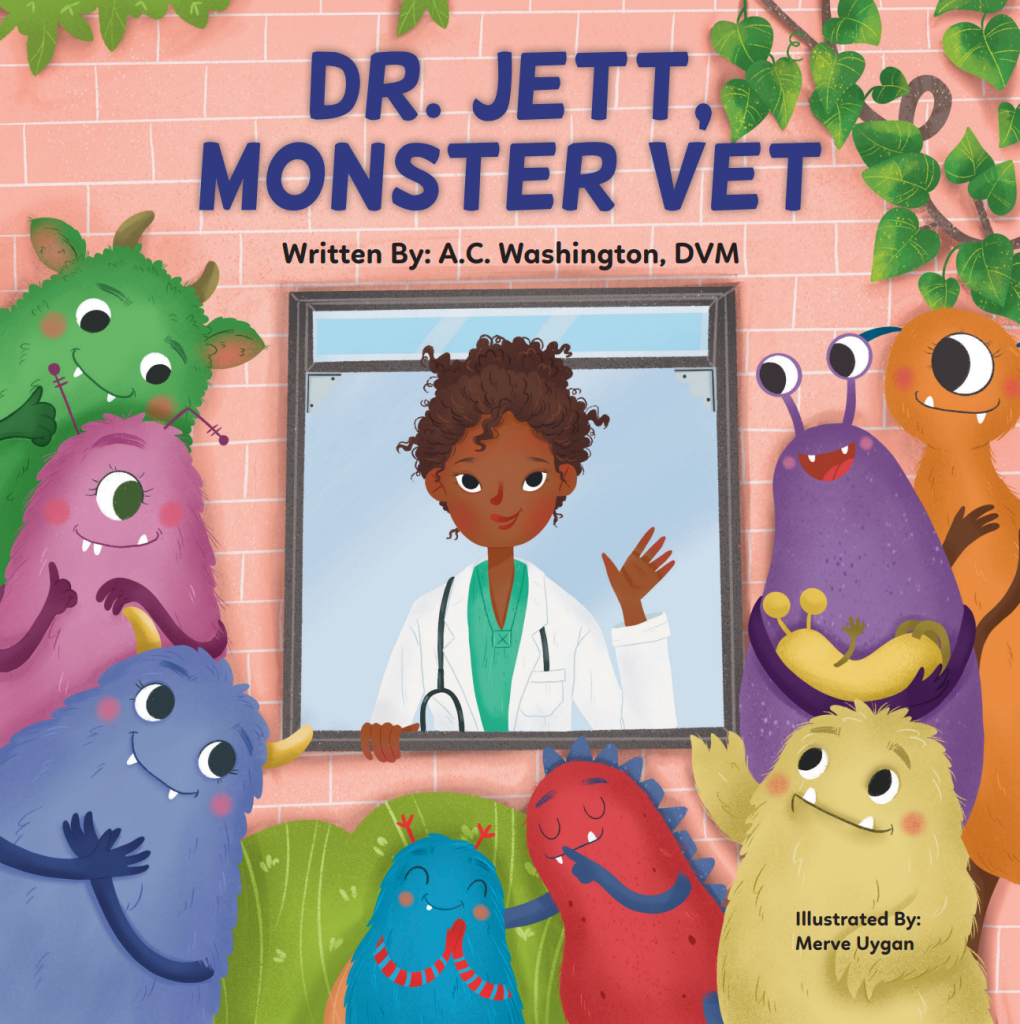 BOOK REVIEW
Dr. Jett, Monster Vet By A.C. Washington
Dr. Jett, Monster Vet is a cute, colorful, and beautifully illustrated picture book that introduces children to the concept of a vet.
Dr. Jett is a wonderful vet. She treats all critters and pets from turtle to snake. One day, a furry monster comes for help, a different kind of creature that she has never seen before. He said my mouth hurts whenever I chew, but Dr. Jett is so scared to help him, but her kind heart doesn't allow him to say no. Now it's good to read how Dr. Jett helps this cute-looking monster?
Dr. Jett, Monster Vet, is a fun rhyming story featuring a caring veterinarian and friendly monsters. This book gives children a behind-the-scenes tour of the veterinary hospital and how the vet works. This book is perfect for children who love animals, monsters and has an interest in Stem books.
This book teaches children about empathy, kindness, caring, friendship, and dealing with difficulty.
The illustrations in this book are so amazing that kept the children glued to the book, and at the same time, they can learn some fun facts about a Vet.

Perfect for 3+
This book is available on Amazon.