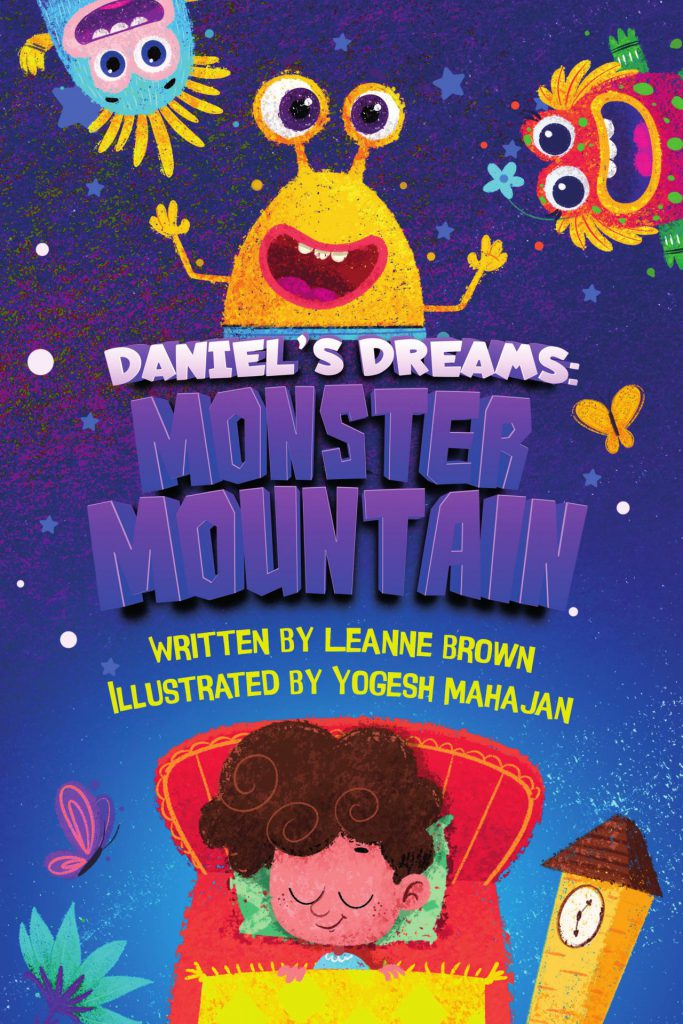 BOOK REVIEW
Daniel's Dreams: Monster Mountain By Leanne Brown
Daniel's Dreams is an incredible read that takes children into the world of cute and colorful monsters and teaches them to cope with the stress and overcome their fears.
Daniel is feeling worried because of an assembly at school. He feels uneasy that he has to stand in front of the whole school and parents. A night before, Daniel saw a dream in which he meets Dex, a monster who took him to the magical world of Monster mountain, where he meets Shelley, who also feels the same as him in front of all people. Daniel helps Shelley overcome her fears of facing people and learns the real meaning of words that his family always used to encourage him. So It's good to read how Daniel makes it to his big day at school. This book is an inspirational, encouraging read for young kids and full of wonderful teachings.
Here are some takeaways from this book:
You should never judge someone just because of how they look.
Sometimes what we all face in life is a mountain to be climbed. But with the right encouragement, we can get over it.
You can overcome anything with the support of your family and friends.
When the rain comes down, the sun appears soon too.
So Believe in yourself, stay confident, and with proper support, you can climb any monster mountain.
This book is a must-read for kids to understand how to deal with fuzzy emotions and feelings. Overall a beautifully illustrated and fun-filled adventurous read for young and curious minds.

Perfect for 6+
This book is available on Amazon.
GoodReads: Leanne Brown (Author of Daniel's Dreams) | Goodreads
Twitter: Dream Believe Read – Leanne Brown (@LeanneBrownDBR) / Twitter
Facebook: Dream, Believe, Read – Home | Facebook
Website: www.dreambelieveread.co.uk