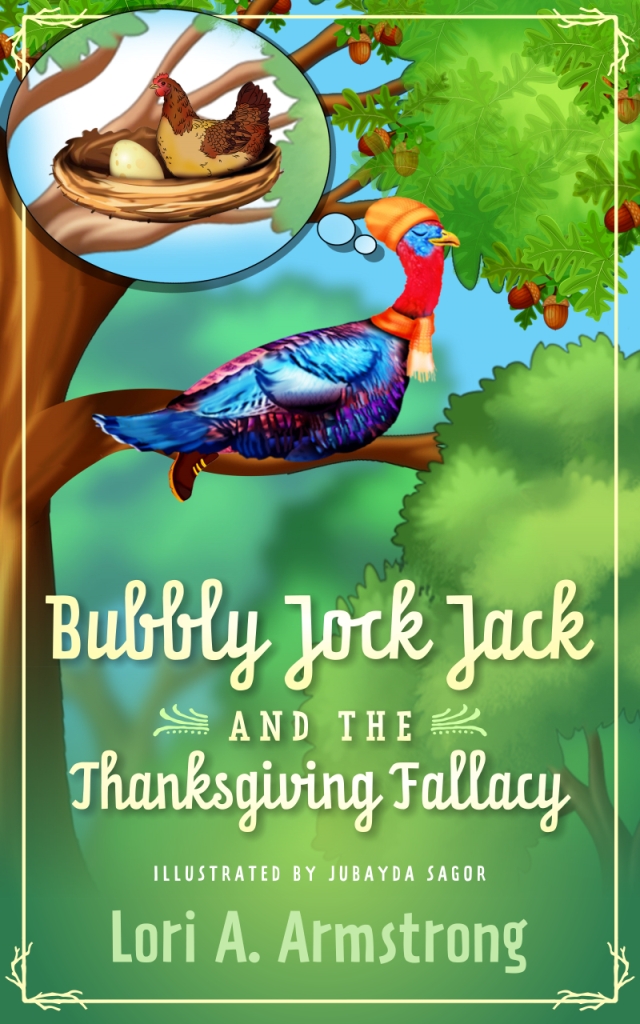 Bubbly Jock Jack and the Thanksgiving Fallacy is a beautiful story with a strong message for children that everyone has  different qualities so we don't have to compare ourselves with others . 
Bubbly Jock jack is a wild turkey who lived on the cluck cluck farm with farmer Craig and his family . Once Jack overhears two young girls in the corn maze discuss their Thanksgiving plans and he now believes he will be on Farmer Craig's Thanksgiving menu! This silly turkey pretends to be a bumble bee, a herding dog, a dairy cow and a hen but what he does not realize is that he has self-worth, too. Join the adventurous journey of this cute little turkey which just took my heart away .
This book is an enjoyable reads with lots of laughter and learning because Bubbly Jock Jack is very funny and lovable his actions are hilarious  
I just loved the concept of this book which teaches children about so many farm animals and what they do or what they give us . Illustrations are so beautiful and colorful that kids are going to love this book and want to read it again and again .This book has a unique POP-UP TEXT. If your child or student would like to learn fun facts about turkeys, every time they see a turkey illustration within the book, they can click on or near the turkey and a fun fact will POP-UP!!!!  
Book is available on Amazon as paperback and Kindle.