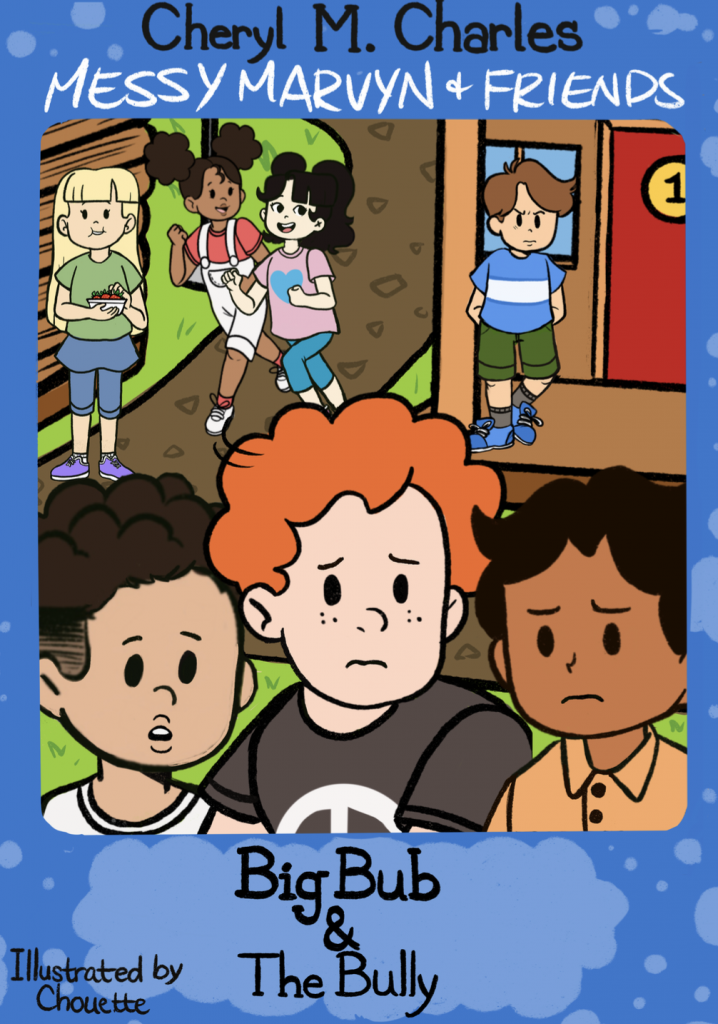 BOOK REVIEW
Big Bub & The Bully(Messy Marvyn & Friends)  by Cheryl M. Charles

Messy Marvyn & Friends is about a group of kind and caring friends from diverse backgrounds who have their own quirky personalities and their differences don't matter. They accept each other just as they are, and they have a lot of fun along the way!
Big Bub & The Bully is the third part of the series that reminds us of the importance of accepting each other, celebrating our differences, and gives us the courage to stand up against bullies.
Big Bub is excited about summer camp, this is the first time he will be away from his family for a week, but he doesn't want to miss adventure and fun with friends.
When Big Bub boarded the bus, his first encounter was with a boy Billy who tried to trip him and laughed at him. Big Bub tried to ignore him and joined his friends Messy Marvyn and Picky Paul. When they reached the camp, the same boy pushed him again, and he fell to the ground.
He wondered why Billy the Bully is so mean to him. All his friends stand by him and try to teach the bully a lesson.
Join Big Bub and his friends on their adventurous journey and how Big Bub stands up for himself with the encouragement from his friends. Book has beautiful illustrations throughout that keep the readers hooked till the end.
I want to admire the author who wants to convey an important message through her book and spread awareness towards bullying.
Big Bub & The Bully is an empowering book that every child should read, and this book gives some life-long lessons along the way.
Perfect for 5+
Grab your copy from Amazon.