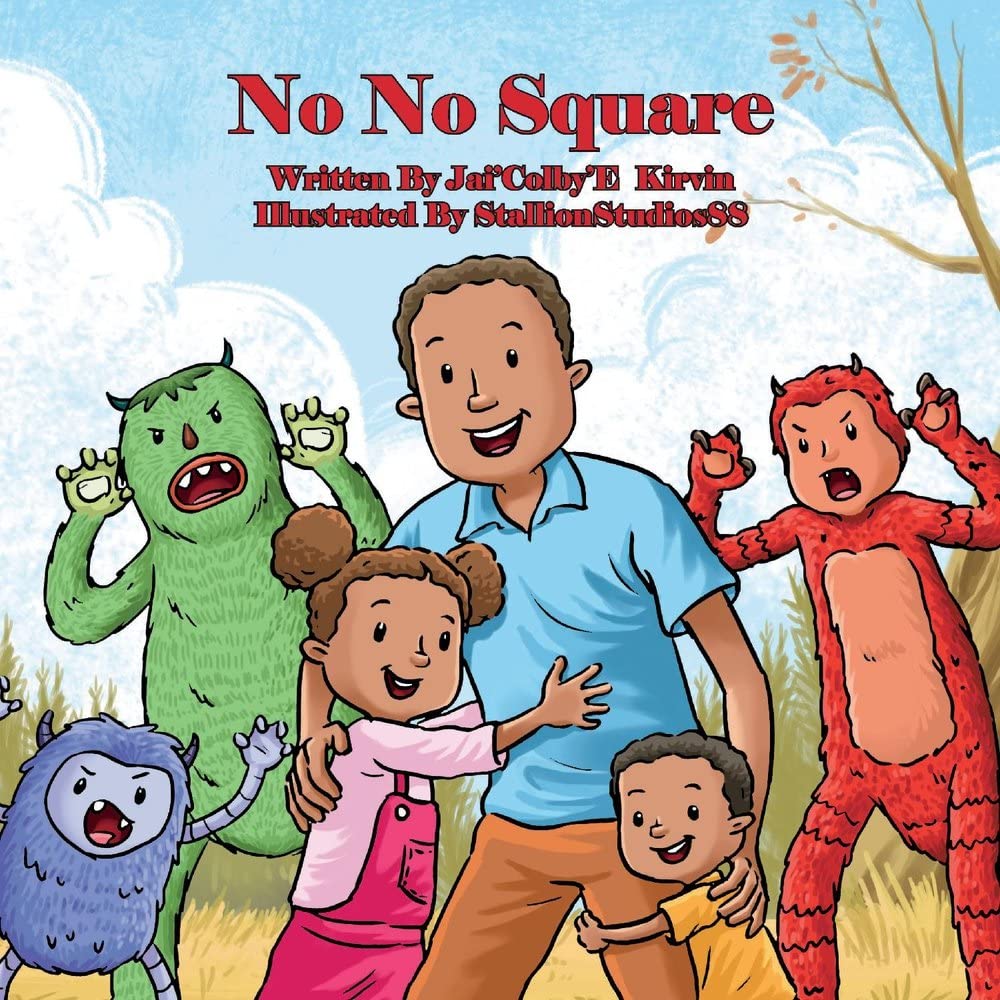 No-No Square by Jai'Colby'E Kirvin
No-No Square is an incredible picture book for children that talks about body boundaries, good and bad touch, and how to say 'NO' when someone tries to touch you inappropriately.
This book follows two young and confident children, Kobe and Maya who know when to say 'No,' and how to register their voice, and they know no one can touch them without their consent. With the help of monsters, this book teaches children that no one is allowed to touch them on their No-No Square, and when someone tries to do it, immediately say a loud No and tell an adult.
This book has simple text and bright illustrations that help kids recognize the difference between good and bad touch and how to deal with monsters like these. This book gives children the confidence to say no to strangers, other children, and family members who try to touch them inappropriately.
I'm sure this book opens up some wonderful and meaningful conversations between parents and children and makes them ready to face this world.
Perfect for 3+
Grab your copy from Amazon.