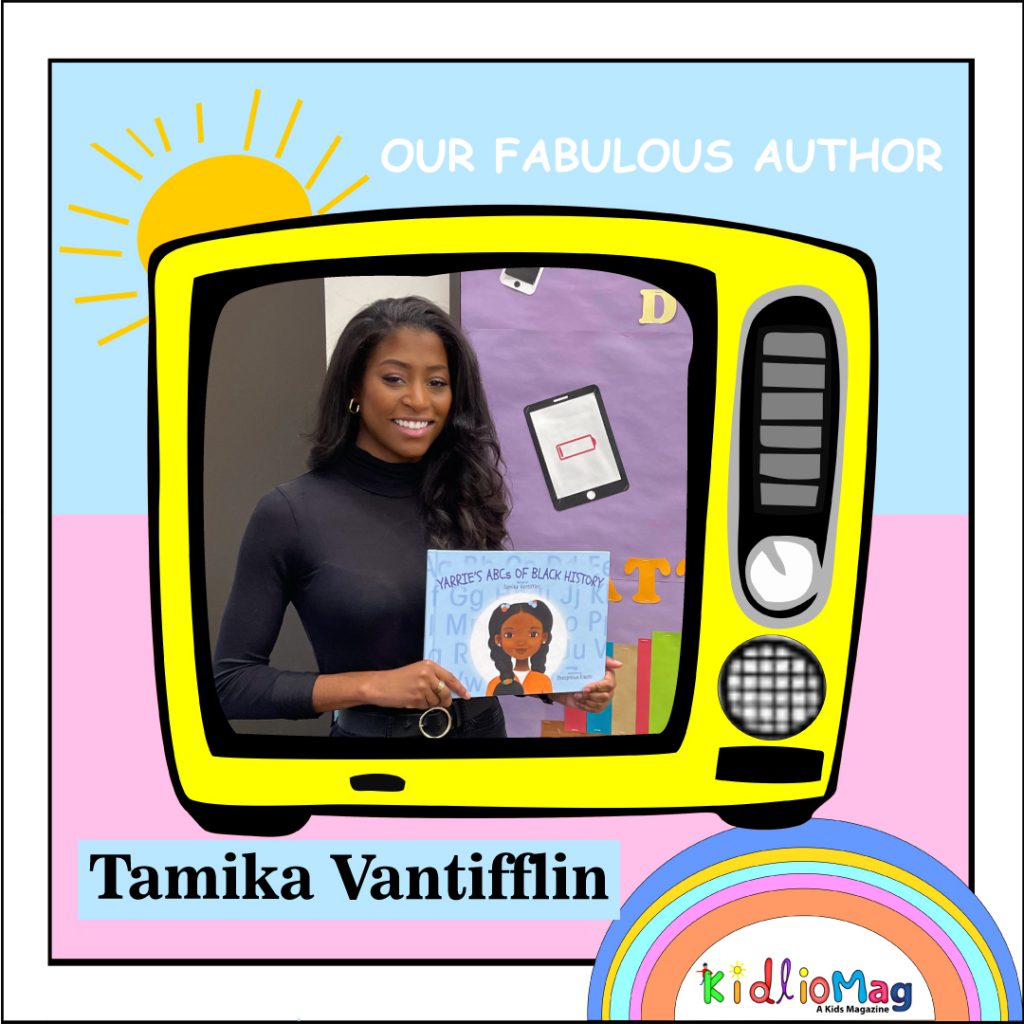 Q: First tell us something about yourself?
A: a couple fun facts about myself. I am adopted and have 20 brothers and sisters. I am a former beauty queen. And last but not least, I am an avid painter.
Q: How and when did your journey start as a writer?
A: My twin sister, Tinita is who sparked my journey. She encouraged me to learn more, which sparked my curiosity as to why Black people weren't represented in history books. The first history lesson I learned from her was that Rosa Parks wasn't the first person to say "No", but Claudette Colvin. It's funny to think back on that moment we argued because I didn't believe her. Ultimately, she was right! Fast forward 18 years, September 2021, I began the first draft of my book!
Q: When did you write your first story? Is it published or not?
Yarrie's ABCs of Black History is my first story and yes it was published back in October!
Q: Tell us something more about your books?
A: My book encourages educational and meaningful conversations, laying a solid foundation for important topics such as:
American history is Black history. Black History is American History
Identity, Representation, and Diversity
Celebrating the differences and similarities
Embracing Black Achievement in America
The Value of Learning About Other Cultures
Furthermore, this book will help children
have fun while learning
recognize the beauty in their own culture and race
recognize that their dreams, goals, and aspirations should be pursued
know their worth and values, and
develop healthy relationships with children who don't look like them
Q: Why do you choose kids as your reader ? is there any specific reason?
A: The minds of children are like sponges. They see, hear, and experience everything society has to offer. Because of this, we tend to focus on what divides us rather than what brings us together. Where does Black history fit in? Black history focuses on the important roles African Americans played and continue to play in the fabric of American society. By educating children about African Americans' triumphs, struggles, and contributions to education, science, art, law, medicine, and so forth, we help eliminate racism, facilitate student and parent education and challenge narrow-minded beliefs.
Q: How did these stories and characters come to your mind?
A: You could say that Yarrie is a reflection of myself and my own experiences growing up. I loved learning about Black History and sharing my knowledge with others. It is important to remember that the Black historical figures from A-Z are REAL people who walked this earth and sowed into the foundation of our nation. Their names need to be said and their stories need to be told!
Q: Do you want to leave any message for your readers?
A: Our history is far more than bondage and scars. It is my hope that when you finish the last page you DREAM LIKE MARTIN, LEAD LIKE HARRIET, FIGHT LIKE MALCOLM, SPEAK LIKE ELLA, SING LIKE SAM, INVENT LIKE LEWIS, but most importantly see the beauty in Black Lives LIKE GORDON!