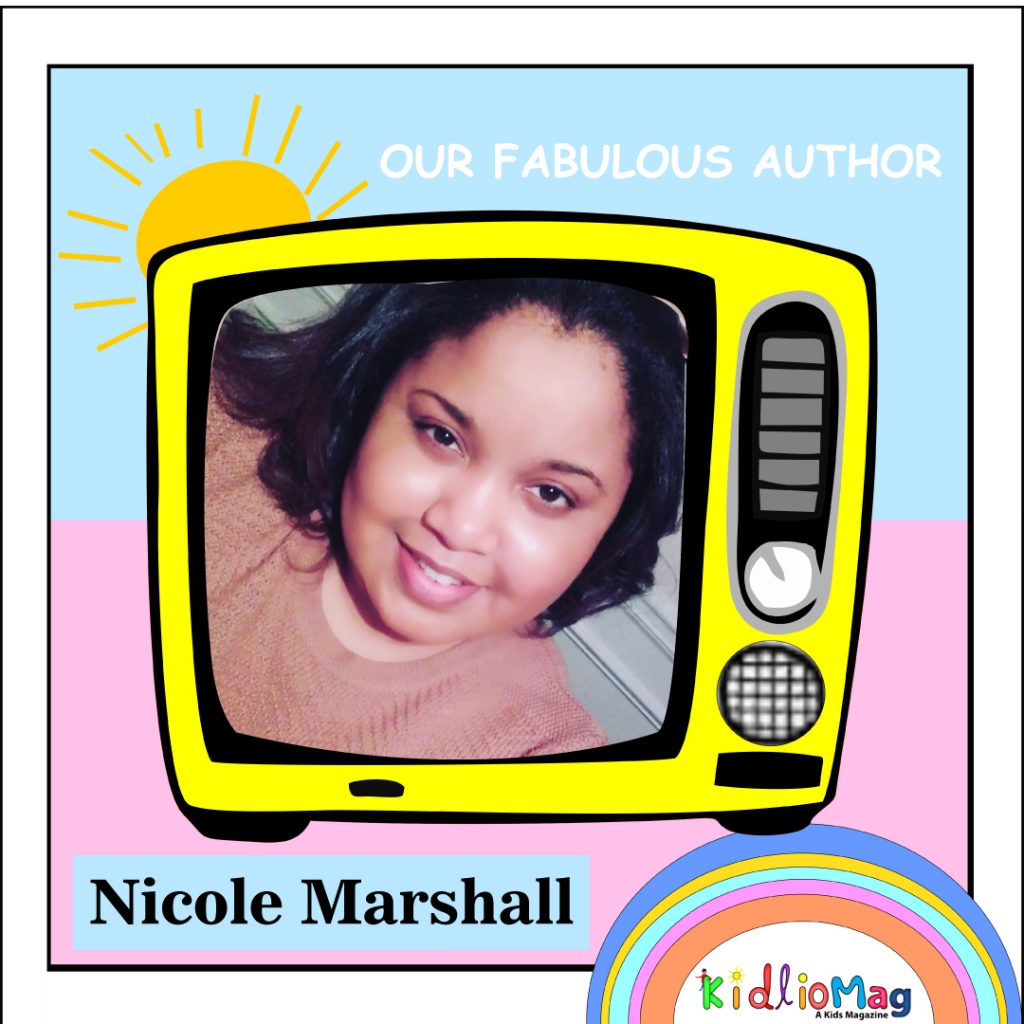 Q: First tell us something about yourself?
My name is Nicole Marshall, I am 33 years old, and I am a self-publishing author. I am originally from Kingston, Jamaica now residing in Atlanta, Georgia. This is my first children's book and the second one titled "Ebony and Her Crown" will be released early 2022. I have been writing ever since I was young but did not perfect my craft until I was much older. My writing is a process and love the idea of adding layers to a story to engage your audience.
Q: How and when did your journey start as a writer?
My writing journey started when I was a teenager and developed when I discovered my singing talent. I would write songs all the time and then eventually that progressed into poetry and finally story writing. I didn't perfect my writing style until I was much older, and I never had the confidence to write or publish a book. I am now in my 30's and I finally decided that it is time for me to put my books out to help young children and their emotional development.
Q: When did you write your first story? Is it published or not?
I wrote my first story in early 2021 and published my book on Amazon on October 28, 2021.
Q: Tell us something more about your books?
My books are centered around self-love and acceptance. I believe young children need to see positive imagery that can reflect the way they see themselves. My books are a resource to young readers who are struggling with self-worth or life challenges.
Q: Why do you choose kids as your reader? is there any specific reason?
Children are more impressionable than adults and need guidance to help develop a strong sense of self-worth. A lot of issues adults have been a result of something happening in their childhood that may have caused trauma that they never addressed or resolved. If I can still help impart on young readers the importance of self-love, and confidence then I will continue to write my books spreading my message.
Q: How did these stories and characters come to your mind?
The story is loosely based on my own life as a young child. I used real people for my characters to keep it as close to the truth as possible.
Q: Do you want to leave any message for your readers?
I hope that my book brings my readers a new outlook on how they view themselves and others. I hope that the book teaches readers the powerful impact words can have and how they can change one's perception of themselves.