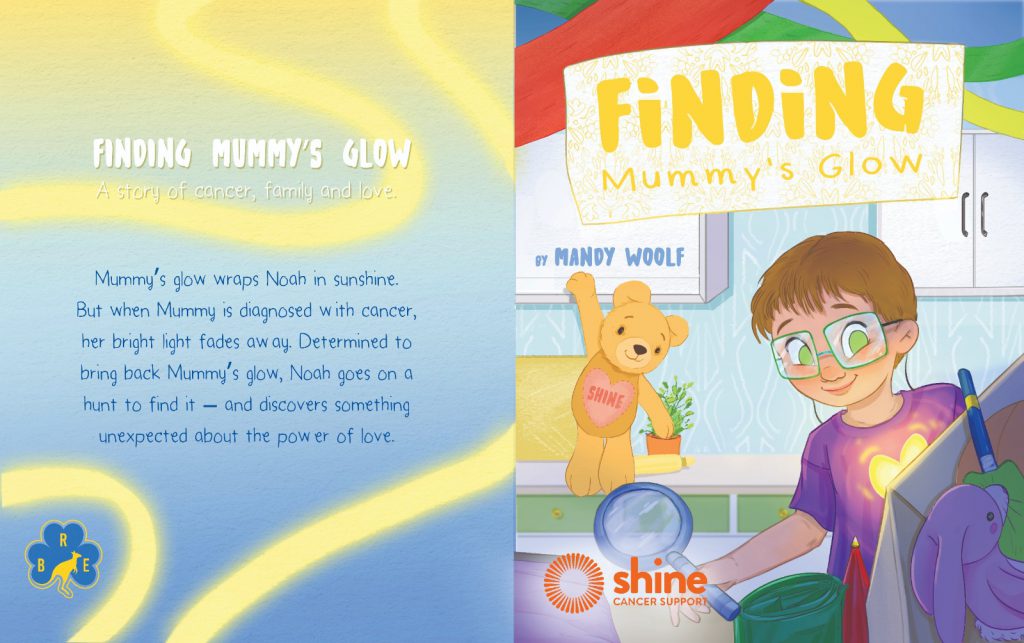 Finding Mummy's Glow: A story of cancer, family and love by Mandy Woolf 
Sometimes I wonder how Mandy chooses such diverse topics for her books and how she wants to inspire and encourage children in every possible way. Finding Mummy's Glow is a heartwarming picture book that truly captures the emotions and feelings of a mother and child, and captivating illustrations make this book extra special to read with your kids.
Little Noah adores his Mummy. Mummy's glow wraps Noah in sunshine. But when Mummy is diagnosed with cancer, her bright light fades away.
Noah feels sad and determined to bring back Mummy's glow, but "Where can I find mummy's glow?."
Noah goes on a hunt with his teddy, Mr Snuggles finds things that will make mummy feel better. They looked everywhere for mummy's glow until Noah understood the true meaning of love, hope and power of mummy's light within his heart.
This picture book gives children the strength to deal with difficult situation and encourages them to use their creativity to spread smiles in the lives of those who need it.
You can find out more at www.shinecancersupport.org.
Perfect for 4+
Grab your copy from Amazon.