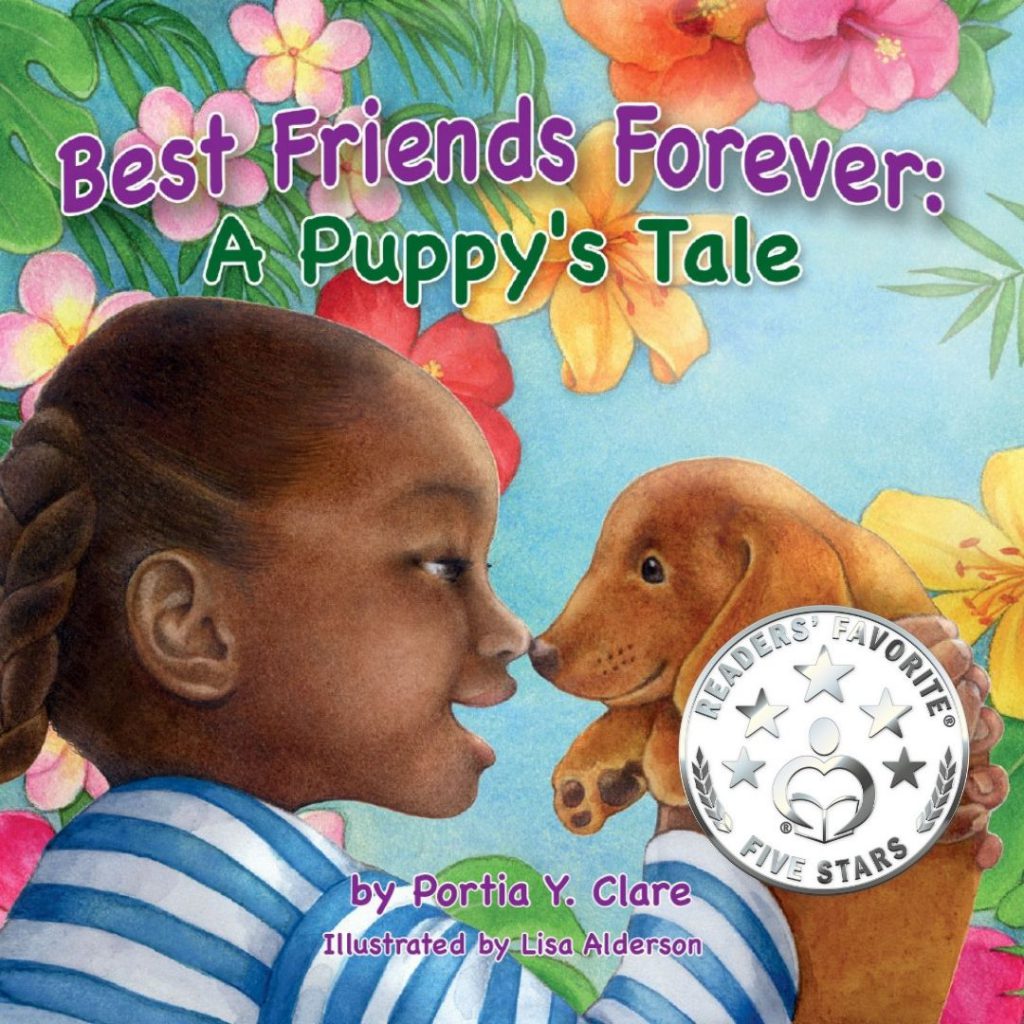 Best Friends Forever: A Puppy's Tale by Portia Y. Clare
Best Friends Forever is a heartwarming story that tells children about pet love, friendship, dealing with difficult times and helps them to cope with their feelings and separation anxiety in a friendly manner.
This story follows a little girl Scoopie who is happy to get a new puppy on her fourth birthday. She named her Sandy, and they became instant best friends. Sandy is like her younger sister, and Scoopie takes her on vacations as well.
One day, Sandy falls ill and is diagnosed with a deadly disease, and it's a difficult time for both Scoopie and Sandy.
Follow Scoopie on her learning journey to accept and understand the big change in her best friend's life and how she deals with the loss of her beloved pet with the support of her family.
This book is about the love and warmth that resides with our most treasured puppy friends and teaches children about pet ownership and responsibility.
Perfect for 3+
Grab your copy from Amazon.