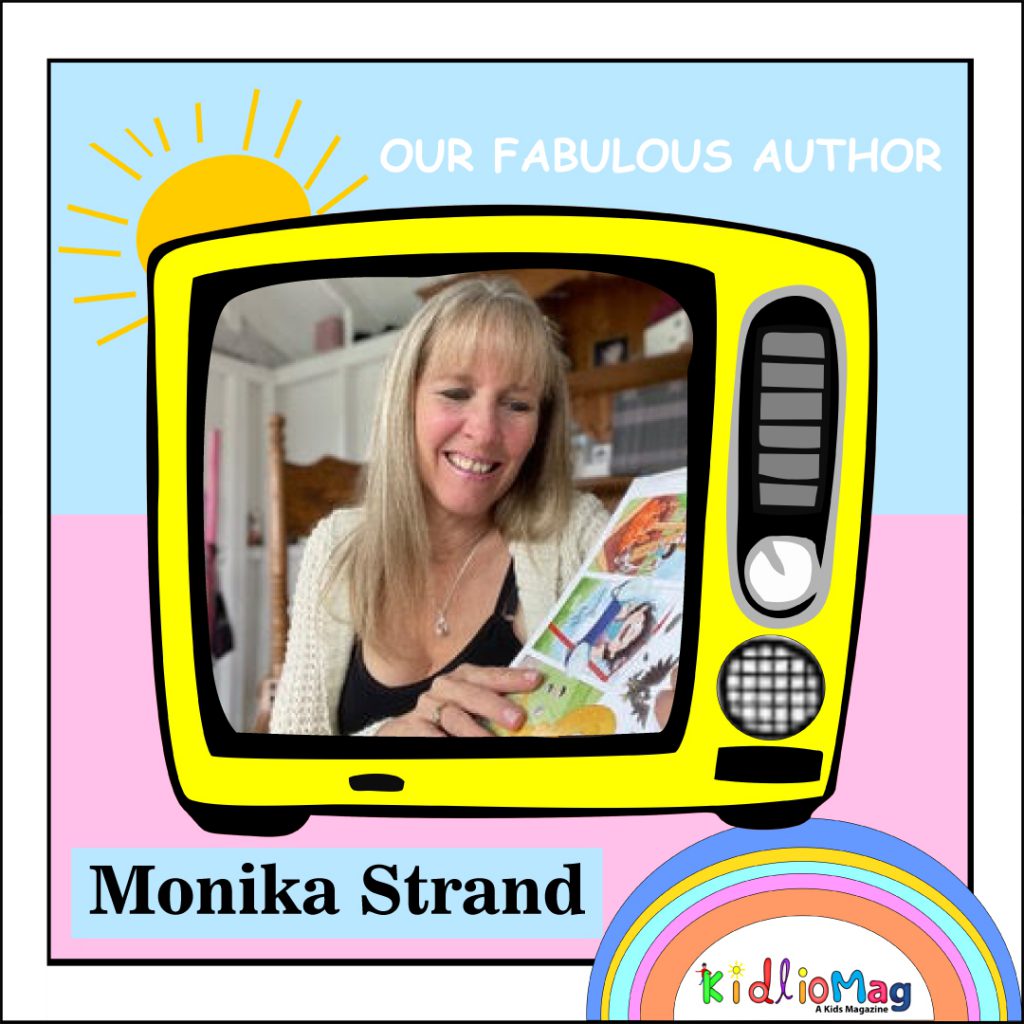 Q:  First tell us something about yourself?
I've been an entrepreneur since I was 19. My business adventures have included owning a Dance Apparel Store, A Coffee House, a National Fundraising Company and the last 5 years I've been a Realtor in the San Francisco Bay Area. In 2021, I became a Children's Writer, something I feel I was meant to be. I have a deep love for dogs, yoga, birds, ballet, squirrels, walks on the beach, and my growing family! This is the year I become a Grandma!

Q: How and when did your journey start as a writer?
My writing journey started in 3rd grade. My teacher assigned a project to create a book. We had to come up with the concept, write, illustrate and design the cover. I titled my book Where is Rufus? It's a tiny tale about the importance of spending time with your dog, or they may run away! It was never published, however it did inspire me to write later in life, so I commend Mrs. Shewbridge, my favorite elementary school teacher, for giving her class such a meaningful assignment! While organizing our bookshelf last year, I found that book I wrote back in 1973. I kept it for 48 years! I just had to read Where is Rufus? for my Instagram audience in anticipation for my book, Welcome Home! -watch it here:  https://www.instagram.com/tv/CRerzQajdBR/?utm_medium=copy_link
Q: When did you write your first story? Is it published or not?

Beyond my 3rd grade book, in 2016, when I turned 52, I decided to take on a writing quest. I wrote a weekly story for 52 weeks, every week focusing on one person I was grateful for in my life. I published the stories on WordPress for my audience to enjoy. I had readers around the globe cheering me on my weekly journey. My hope was to inspire others to take on such a writing challenge. You can read some of those stories here: inspireyourzen.wordpress.com. I also have written for the National Women's Council of Realtor's monthly newsletters in 2017 and 2018. Those were my first published pieces. They were motivational articles for real estate agents. In 2021, the idea of Welcome Home! was born while sitting on my couch. The concept poured out of me. I got emotional when I wrote the last few words. I birthed my first real book. I just knew I needed to find a phenomenal illustrator and get this book out into the world for families moving with children. Janette Hill, my brilliant illustrator, (You can find her on Instagram @janettehillart), brought my book to life. She listened to every detail and feeling I wanted to portray on the pages. I can never thank her enough for partnering with me on this book journey. She even included dogs, birds and squirrels throughout the book-because I love them so much!

Q: Tell us something more about your books?
Welcome Home! is the first release under Storyteller's Publishing. My husband is also a writer, so we have started our own publishing company. I wrote Welcome Home! to help children who are moving. I wanted them to know everything will be okay. They should take a deep breath and let go of their anxiety. Adults purchasing a new home are typically excited, while the kids are a bit apprehensive. I noticed this as I sold homes to young families. I wanted to find the perfect gift that I could give the kids while handing over the keys to their family. It didn't exist. Now it does! Not only have I written a book to ease the minds of children moving, I've created a thoughtful gift for real estate agents to leave a long lasting impression. The last page of the book has a space for a family photo to be inserted, marking the momentous occasion for the family. I feel so strongly that real estate agents should consider stocking up on Welcome Home! for closing gifts, that I've created "bundle packs" for them to purchase the book in bulk to receive free books with their order. It's a smart way to be ready for upcoming closings. By showing the parents you care about their entire family,  you build a stronger bond which generates referrals and repeat business for the Realtor.

Q: Why do you choose kids as your reader? Is there any specific reason?
I actually envision real estate agents taking a moment before handing the keys to a family that just bought a house to read Welcome Home! on the porch to the children. It could also be the parents if they bought the book and brought it with them when they get the keys to their new home. Can't you picture a real estate agent bending down and reading a sweet book of encouragement to a child ready to open the door to their new home? It is a precious moment that won't be forgotten by the child or the family. It's a great client relationship builder, with a very kind message for the child receiving the book. I imagination the child will read the book over and over once all moved into their new home. How fun to find their photo at the end of the book!

Q: How did these stories and characters come to your mind?
In early 2021, I was having a difficult time finding the perfect gift to give to my client's children when they were purchasing a home. I love giving closing gifts, and typically Realtors gift items for the adults. It finally dawned on me that I needed to create a gift for the kids. Something they would keep and cherish to remember the day their family bought a new home. My experience with my own clients, was the main inspiration for Welcome Home!. The main character is loosely based on a few of my client's very shy children.
Q: Do you want to leave any message for your readers?
If you know anyone making a move with kids, consider gifting Welcome Home! Share this book with your real estate friends. You can view the entire book and purchase it here: monikastrand.com. Let's get social on Instagram – @monikastrand, where I share my writing projects and real estate tips.