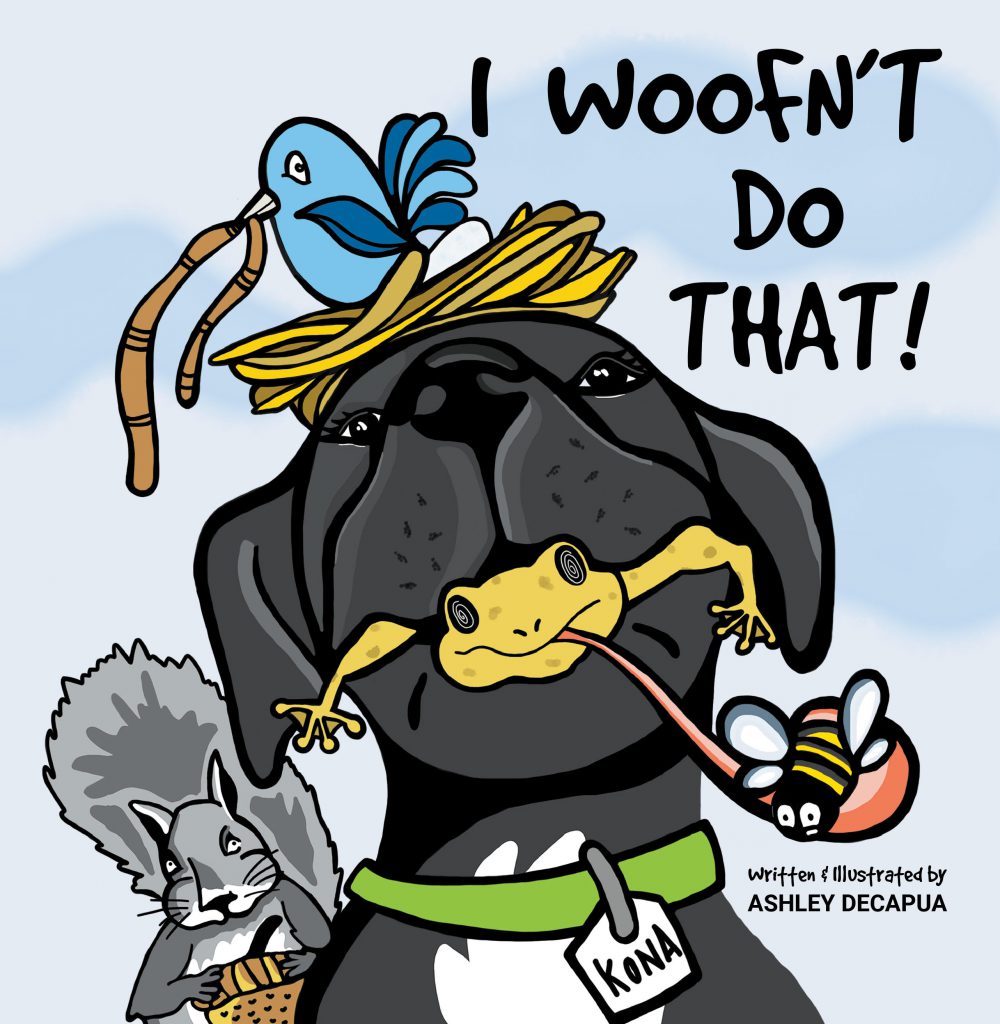 I Woofn't Do That! by Ashley DeCapua

I Woofn't Do That! is a beautifully illustrated rhyming picture book filled with cute animals that give the message of love and friendship.
Kona and Loki are two cute and adorable pups who go out to play on a sunny day. Kona has a large appetite, so he wants to eat their animal friends like toads, birds, squirrels, and bees. But Loki said I Woofn't do that!. With the help of Loki, Kona learns a lesson that he won't eat his wildlife friends anymore. He will eat food that is good for him, like bones, biscuits, and dog food.
This book has simple rhyming text and gives a message of empathy and kindness.
This book is a perfect bedtime story for children, and the illustrations in this book are vibrant and keep the children glued to the book, and at the same time, they can learn more about other animals.

Perfect for 2+
This book is available on Amazon.