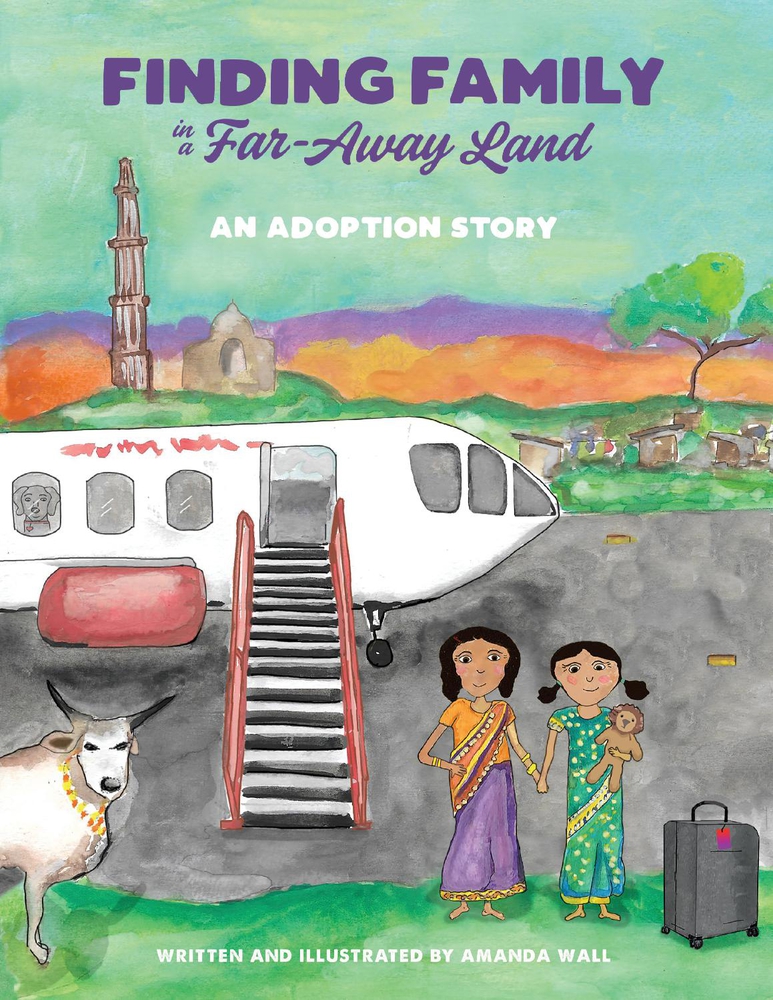 Book Review
Finding Family in a Far-Away Land: An Adoption Story By Amanda Wall
This book is an overwhelming read for me and just beautiful inside out, from cover to inside illustrations, and the story of two beautiful Indian girls who adopted into a multi-cultural, interracial family in a new country.
Everything is so new for them, from people to culture, from their passport to their first airplane journey, they don't know how to communicate with their new parents and family, but love is the only language that bridges the gap. Join two Indian sisters, Priya and Ari, and their journey to a far-away land full of new experiences.
This story is written from the perspective of two little girls, and as an Indian, I can resonate with their feelings. This book also gives us a message of family-love, self-acceptance, inclusion, and difference in a beautiful way. I want to thank Amanda for sharing the story of Priya and Ari, and this quote is so apt for them.

"You can take an Indian out of India, but you can never take India out of an Indian"
Perfect for everyone.
This book is available on Amazon.