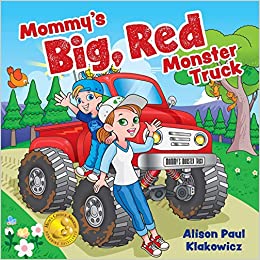 Mommy's Big, Red Monster Truck By Alison Paul Klakowicz
Every kid knows that their mommies are the greatest. They do everything for their kids, But some mommies are really cool, like in this book who drives a big monster truck.
This story is about a little boy and his mommy who drives a big, red monster truck and takes him to different places in her Red monster truck. It bounces and smashes and takes them on an amazing adventurous journey all over the country. This book is all about fun, adventure, love, care, and shows the bond between a mother and a child.
Book is available On Amazon