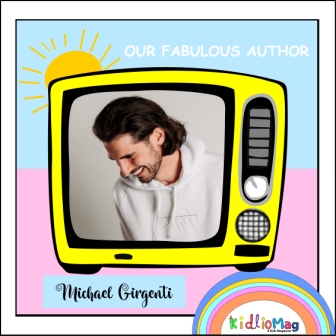 Q: First tell us something about yourself ?
My name is Michael Girgenti and I am a children's book writer looking to inspire the world. Specifically kids.
Q: How and when your journey started as a writer?
Not too sure how, or why but I would say as a pre-teen I started to dive into my creative expression.
Q: When did you write your first story? Is it published or not?
My first official "kids" story might have been about a decade ago and it was not published but it will be eventually
Q: Tell us something more about your books?
The Strawberry Pencil Magic books are intended to refresh and surprise the reader. To me most children's books are very typical and mundane.
Q: Why do you choose kids as your reader ? is there any specific reason?
I choose kids as readers because their imagination is raw and unfiltered. I am also working on teen / young adult literature as well.
Q: How did these stories and characters come to your mind?
Not really sure, it just happens. Every day almost. If I had unlimited funding I could probably write 365 short kids stories / books a year. It's the illustrations and everything else after the idea that takes the longest.
Q: Do you want to give any message for your readers?
Yes, keep your mind wide and prepare for a ride, Strawberry Pencil Magic is full stride! Look for the star!