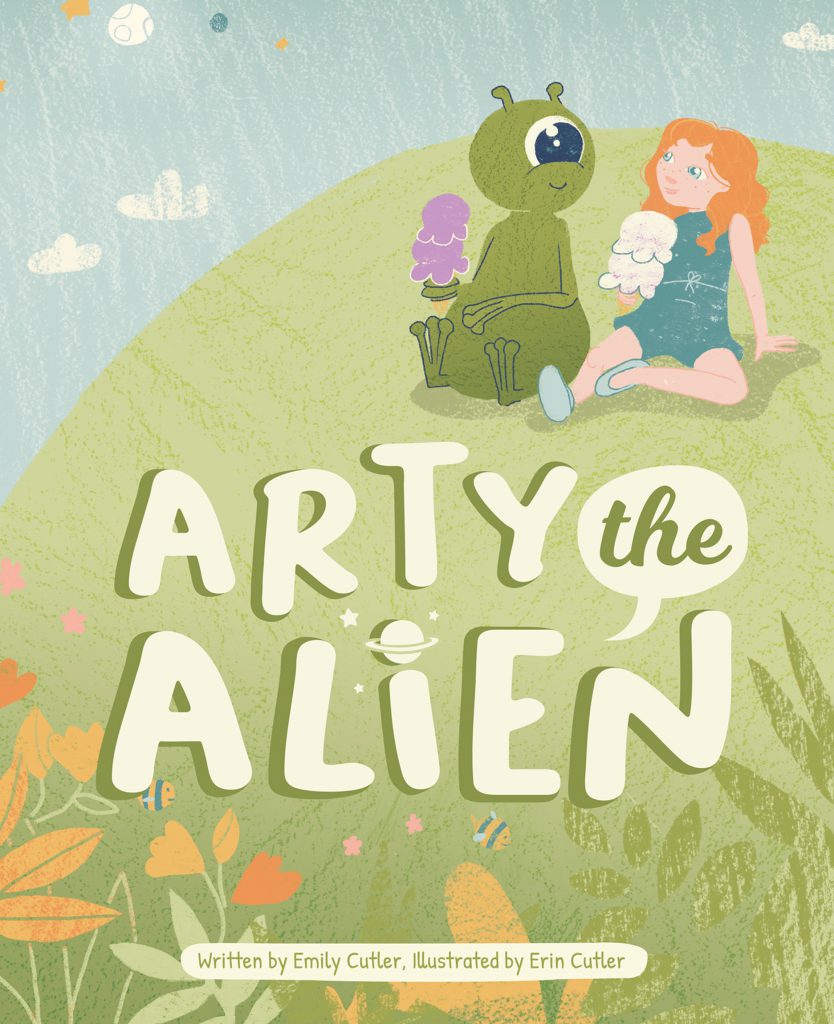 Book Review
Arty The Alien By Emily Cutler and Erin Cutler

This is a beautifully illustrated picture book that takes you on an adventurous ride from space to earth with Arty the Alien.
Arty the alien floating into space in his rocket ship. He looked down at the earth and wanted to visit this beautiful planet but he's not sure about how people accept him there, as he has only one eye and green skin. Arty gets a book where he read that earthlings wear a mustache so he thought of wearing a mustache and ready to meet some new friends on earth.
Arty met Millie on earth and introduced him as a man. In a frightful turn of events, Arty gets caught up in the flavorful, cold, gooey ice-cream and loses his mustache. Now it's good to read, after knowing his reality, Will Millie accept Arty as her friend?
Arty is a silly, friendly, and hilarious character that makes children laugh. Join Arty and Millie on their exciting adventure in this funny and charming book. Arty had so many experiences during his journey to earth and explored so many new things. He feels that humans are so nice to him irrespective of his different features.
This book teaches children about diversity, self-acceptance, friendships, and overcoming fears of the unknown things. Overall this book is fun, entertaining and an adventure ride for children.
Perfect for 3+
Grab your copy from Amazon.